Looking Back! The History of Tactical Patches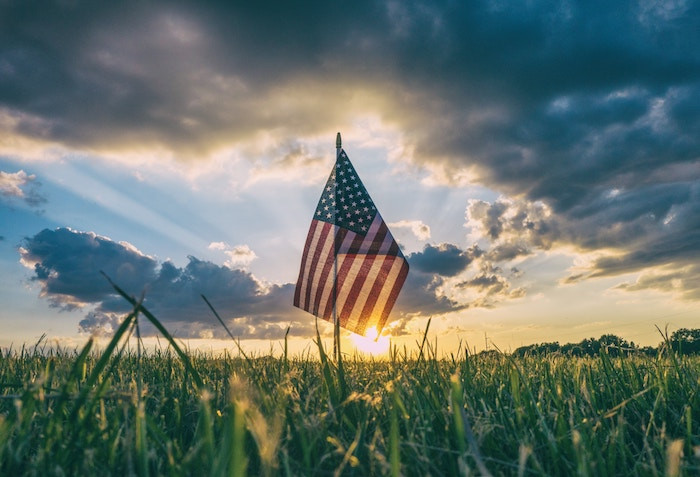 As a universal part of military uniforms, tactical patches are seen on military units all around the world. What is it that makes these custom patch designs so popular? Where did they come from, and what do they mean?
The first part is easy! They're popular because they are an excellent way to add a personal touch and a little personality to a standard uniform. The history of tactical patches is a rich, deep history that dates back many years and through generations.
Speaking of tapestry, that's part of the history of embroidery. Embroidery was both rare and expensive for thousands of years. It was a labor-intensive handicraft, as embroidered tapestries and garments were luxury items were reserved for the wealthy.
The Industrial Revolution of the mid-1800s brought massive change to many aspects of life around the world. That included the invention of the first mechanical embroidery machines. That meant that embroidery could be produced on a larger scale and for a much more affordable price.
Around the early 1900s, power-driven embroidery machines were becoming more common, then came machines that could recreate a design automatically, controlled by a paper tape.
Origins of Tactical Patches!
The U.S. Army's 81st Infantry Division is credited with creating the first shoulder sleeve insignia, during World War I. The patch featured the silhouette of a wildcat on an olive drab background, which was said to represent Wildcat Creek, which ran through the unit's training post of Fort Jackson, S.C.
By World War II, every Army group, field army, corps, and division had unique shoulder sleeve insignia. Tactical patches eventually became moral patches - unit-specific patches, usually unauthorized and unsanctioned that visually illustrated aspects of the unit's mission. The advent of microprocessors allowed computer-controlled embroidery machines to become commonplace. It helped to produce custom patches quickly and inexpensively.
Velcro™ backing made it easy to attach and remove patches at will, which made wearing snarky patches less risky. These patches are easier to hide or remove if the C.O. didn't approve.
Tactical patches come in all sorts of forms. They can be as simple as an American flag, or an ornate design featuring lightning bolts, Grim Reapers, and more. It's entirely up to the individual(s) ordering the patches. For many active-duty service members and veterans, these patches are a point of pride, a symbol of shared experiences during their service.
If you're shopping for tactical patches, it makes sense to purchase them from a company that knows and appreciates their history. Patches4Less is such a company.
Several of our employees are veterans, including some who served with honor in Afghanistan and Iraq. We understand the importance of these custom patches, creating designs that you will wear with pride.
That is precisely why we use the highest quality materials and state of the art production equipment to produce your patches. It's why we offer free design and artwork, as well as free setup, free shipping, and up to 7 free thread colors per design.
It's the reason we back everything we sell with our 100% Satisfaction Guarantee. At Patches4Less, we are committed to giving you our best, every time. Our incredible artists will help you create the perfect tactical patches for your needs.
Give us a call toll-free at 866-847-2824, or fill out our no-obligation Free Quote form. We love forward to serving all of your custom patch needs and creating something special for you!