Marketing & Promoting Done Right With Custom Patches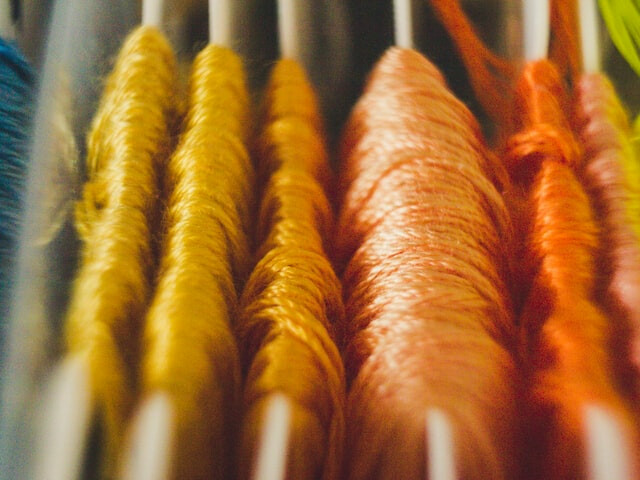 Patches are made to stand out. No matter their function or purpose, patches are produced to compliment apparel with the added sense of standing out in a crowd. Embroidered patches and other examples of embroidery are trendy, used to identify members of a group, employees, and accessorize fashionable apparel. Perfect for shirts, sweaters, hats, jeans, jackets, and even bags and backpacks, custom patches are a fantastic way to enhance your look. However, they also make an ideal marketing tool, getting people to pay attention or notice your design. However, designing something unique and creative maybe a bit tricky.
Patches are popular among everyone from fashionistas to bikers and everyone in between. They first became a popular trend in the '60s before making an impressive comeback over the years. We've seen patches on high-end runways and fashion shows to thrift shop cash registers and more. A patch is an excellent way to stand out. They are simple tools that offer the freedom of expression, allowing people to showcase their personality while donning a unique item that will garner attention.
They can also be used as a branding tool for businesses, brands, and organizations. There are a variety of custom patches to choose from, and each style comes with its own benefits. Let's find out how people use custom patches for marketing and promotion.
Businesses are constantly looking for new ways to market themselves while looking for every possible advantage in the process. However, many are overlooking custom patches as a marketing item. Custom embroidered patches can accent and complement jackets, shirts, backpacks, and other textiles. Depending on their size, patches can either be bold or subtle. Eye-catching patches can be a way to cut through all of the different advertising "noise."
Consider the last time you saw a motorcycle or a classic rock jacket. These black leather or denim jackets are typically adorned with patches that showcase brands, bands, and more. That is an example of marketing with patches and a great example of that. But you don't have to go big for significant results from promoting with patches.
Smaller patches can communicate an important message and advertise your business just the same. A great example of this is the A.S.E. certification patch worn by auto mechanics. These patches are presented to those who take courses and pass an exam given by the National Institute for Automotive Service Excellence. That patch tells customers about the auto repair business and lets them feel confident that the person working on their car is qualified.
Custom logo patches are also great for hats and caps. The patches add a branding element and associate customers with a specific brand. The patches announce the brand wherever the patch goes. Think about John Deere, Nike, NASCAR, Microsoft, or many other brands' famous logos and their impact. Patches are a must for workers who enter other businesses or homes, reassuring customers that the employee is there for a legitimate purpose.
They also reinforce your brand in a low-key way, offering a practical giveaway item at trade shows, conventions, schools, and sporting events. Bright, colorful artwork and designs can even become a fun collectible item. Even political campaigns use custom patches to remind voters of the candidates' names and campaign messages.
If you are shopping for patches for marketing and promotion, you have come to the right place. At Patches4Less.com, we are a one-stop-shop patch provider. We have been in the business for over fifteen years, and we have a remarkable track record of producing great embroidered patches. We have a reputation for providing top-quality work, impeccable customer service, and the best prices in the industry. We provide free setup, up to 7 thread colors free per design, free artwork, and revisions as part of our commitment. We also offer complimentary shipping to any Continental U.S.A. address if that wasn't enough. At Patches4Less.com, we use the best quality embroidery threads and backing material, as well as state-of-the-art computer-controlled embroidery equipment. Value means nothing without quality! We inspect each patch before we send it to you, and we back our patches with a 100% Satisfaction Guarantee. Interested in learning more about our custom patches? Simply fill out our Free Quote form, or give us a call at 866.847.2824. Let us show you how easy and effortless designing custom patches can be.