Patches Can Promote Your Business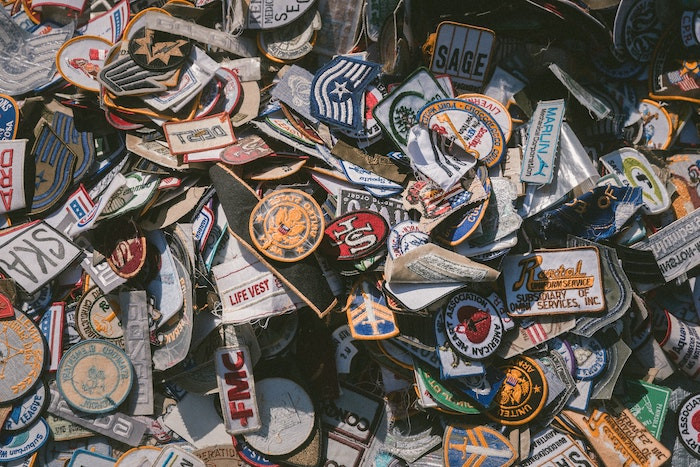 Businesses are constantly looking for new ways to promote their message and their name. Many businesses and organizations today use embroidered patches as a way to show pride. However, businesses also realize that embroidered patches can be a great way to market products and services.
For years patches have been used as a way to indicate membership and more. U.S. military patches are highly valued examples, showcasing a solider's unit and specialized groups within the various branches. These patches are a way to show affiliation with specific teams.
Business organizations can use embroidered patches for the same purpose in today's world of constant marketing and intense competition. Businesses are always looking for a way to stand out, and patches are a great way to do exactly that. They offer an unobtrusive, cost-effective, low-tech way of promoting your business, as well as your products and services.
A well-designed corporate embroidered patch can include your corporate name, logo, or message to potential customers. These patches also reinforce a company image, identify employees to clients, and honor employees. The best thing about embroidered patches is that they can be found everywhere. People are used to seeing them and tend to read them automatically. That makes them a brilliant way to get your message out to prospective members, clients, or customers.
While patches alone won't sell your products or services, they can serve as an important part of an integrated marketing campaign. When used as a component of your marketing strategy, they're a highly effective way to increase membership, market share, or sales.
With today's production technology and processes, embroidered patches are quite cost-effective as well. Why not add custom embroidered patches to your marketing efforts and see what happens?
Here at Patches4Less, we make ordering custom embroidered patches effortless and easy, offering quality products at an affordable cost. Get a free quote today or give us an e-mail and let us show you how easy ordering custom embroidered patches can be.