Size Matters! Everything You Need To Know About Patch Sizes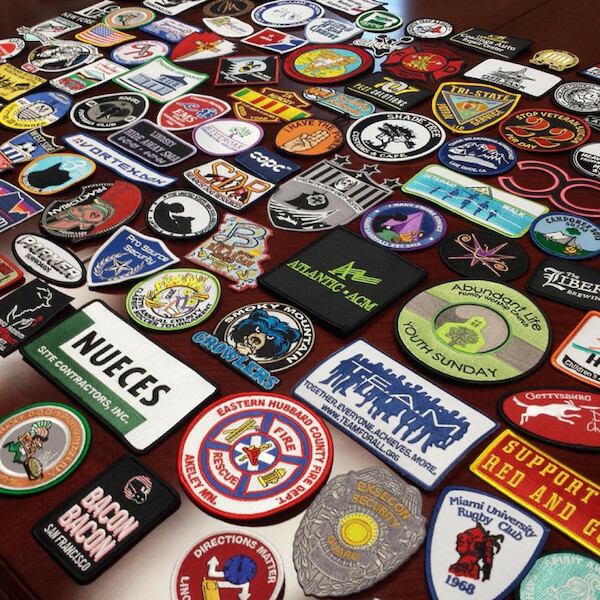 Patches are produced and used for various reasons. They are used to personalize garments such as jackets, shirts, sweaters, hats, and other items. Businesses use them, as do brands, companies, organizations, and clubs around the world. They are used to show membership, as identification, and for team building. However, they can also be used to boost morale or simply to add to one's style.
Custom patches are also used as a marketing tool for promotion and for advertising. Patches have a big impact, and they serve as a unique way to raise brand awareness. However, there is more to it than just ordering patches that include your logo. There are a few things to consider when designing and ordering custom patches. One thing to keep in mind is that you are not limited to standard shapes and sizes. Patches can be created in any shape imaginable, which adds to their charm and allure. Custom patches that stand out are memorable and are worn with pride.
Patches have a long, intriguing history, though things have changed quite a bit over the years. In the beginning, the embroidery was completely done by hand. This hand-sewn art form was expensive and time-consuming to produce. More works of art than style; many people never had the chance to see these embroidered works of art. In the 1800s, the invention of the mechanical loom changed embroidery for the future. Embroidered art was being produced on a much bigger scale and with better consistency. This made embroidered designs accessible and affordable to most.
In the 20th century, the use of computer technology further evolved embroidery as we know it. Fully automated, computer-controlled high-speed embroidery machines added better control, precision, and quicker production times. With that greater control, more options became available, including unique shapes and larger patches.
Now, embroidered patches are produced in virtually any shape and size you may fathom. Details have become more intricate, colors have become bolder, and patches as a whole have become better.
It's all about the look and including unique details that relate to the patche's purpose. Do you have an auto repair shop? Add elements such as wrenches or cars to your patch. If you are based in a city such as Seattle, why not include an image of the iconic Space Needle? When designing a custom patch, you want something that stands out and can be seen. Patches are an excellent way to do both.
You want to create a patch that fits with the logo of your company. Stay cohesive and use the logo found on your stationery, vehicles, and signage. Consistent promotion enhances brand awareness and showcases your business, as well as what you have to offer. The more customized your patches, the better they will display your vision and your brand. The goal is to stay on the customer's mind and to stand out from the competition. Thanks to modern embroidery, producing unique patches isn't too hard.
At Patches4Less.com, we know all about embroidered patches. Our team has years of experience, and we have created thousands of unique custom patches for businesses, organizations, and companies of all sorts.
This is what we do. We will bring your ideas to life in a remarkable patch, no matter what shape, size, or details you want to include. We will use our expertise to produce a well-designed patch that will look exactly how you intended. The quality of our products and our customer's satisfaction are our main interests. We offer top-quality patches at unbeatable prices, along with the best customer service on the market. We make the process of ordering patches easy and effortless. We also stand behind our products with our 100% Customer Satisfaction Guarantee.
When it comes to custom patches, you have the flexibility of adding your own elements to any garment. Ready to get started with your order? Just fill out our free quote form or email us. We can show you how easy ordering and designing custom embroidered patches can be.