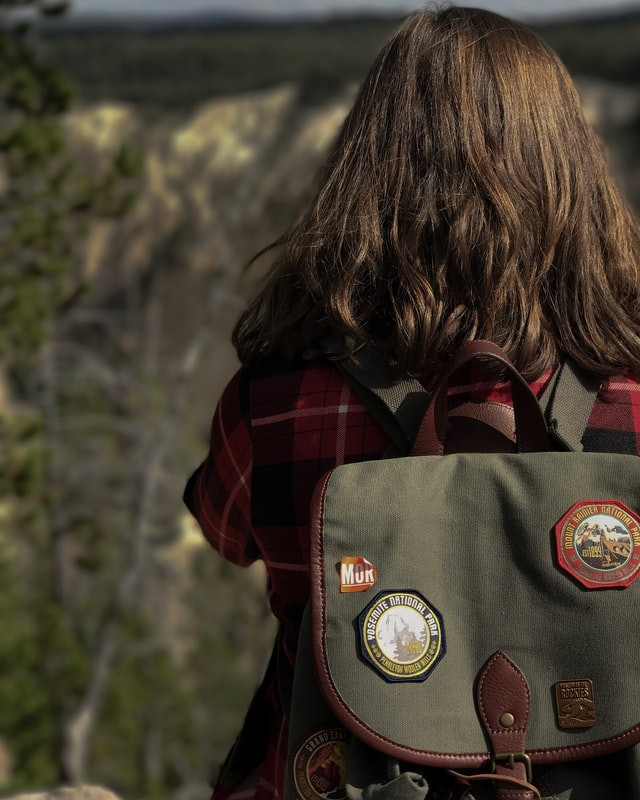 5 Everyday Items That Are Perfect For Patches
Custom patches have an array of uses. From elevating our garments in terms of style to promoting brands, bands, and more, custom patches are versatile. You can find patches nearly...
Custom patches have an array of uses. From elevating our garments in terms of style to promoting brands, bands, and more, custom patches are versatile. You can find patches nearly anywhere. From police, fire, and military uniforms to school uniforms, sports jerseys, leather jackets, and more. Patches are a great way to stand out, and custom patches let you stand out how you want to.
Today we examine five everyday items that are perfect for custom patches. Whether you're trying to stand out, be stylish, or just make a point, custom patches are a great way to do so. You can turn all of your favorite things into a custom, wearable patch.
First things first, let's talk hats. Baseball caps are ideal for patches, and it's probably the first place many of us saw a patch. Generally speaking, baseball caps are seen with the logos and emblems of our favorite sports teams. However, you can elevate your cap by using clever phrases and images via custom patches. Take your headwear up a notch with a "100" emoji, or really any emoji that suits your personality. Get creative and colorful; add something unique that means something to you and showcases your personality.
One of the most popular uses for patches is on denim. Originally patches were used to repair denim, letting kids and adults alike continue to get the most out of their jeans. These days custom patches can be found adorning jeans as a style statement. From funny phrases to brand logos and much more, custom patches can found on denim bottoms of all sorts. Custom patches are also a perfect addition to your jeans' pockets, further allowing you to showcase your style and personality in the process.
Next up, jackets! The most popular use for custom patches on jackets can be seen on motorcycle jackets. Motorcycle clubs across the globe use custom patches to show their membership and more. However, custom patches are not just limited to leather motorcycle jackets. Take your denim jacket to a new level with a custom patch that shows off your character. The back panel is always a great place for larger patches, while the front is typically suited for smaller custom patch designs. Add them to your sleeves as well and really showcase your passions, interests, and more.
Backpacks are also a great place to display your custom patches. The amount of space affords plenty of options, letting you show off your favorite musical groups, superheroes, and much more. A custom patch can take any garment and elevate it. Backpacks and bags are no different. It's another opportunity to showcase your colorful personality and the things that excite you. Do it with style!
Use custom patches to elevate nearly any garment. While we've touched upon the four most popular above, custom patches can be used on koozies, used as elbow and knee patches, and so much more. More than just a way to showcase your style, custom patches can showcase your personality and interests.
At Patches4Less.com, we have the experience and the team to create high-quality custom patches for any application. We use top-quality materials and artwork, combined with excellent quality control, which results in the best custom patches available. Our team of talented graphic artists and designers will work with you to create the perfect custom patch for your specific needs.
Need a new patch for your jacket? We've got you covered! Looking to showcase your team's spirit and pride? We can do that too! We've designed thousands of patches, and we offer an array of customization options.
At Patches4Less.com, we are committed to top quality products, and we provide the best customer service on the market. You can expect free artwork and design, free revisions, and even free shipping anywhere in the continental United States.
Ordering custom patches can't get any easier. Get a free quote on your custom patch today or give us an email with any questions. Let us show you how easy ordering custom patches can be!
---
Jesse Daugherty
Blogger
Hello, I'm Jesse Daugherty, a music enthusiast, sports aficionado, and an avid supporter of the arts. I'm a writer and content creator. For the past 5 years, I've shared my knowledge of custom patches and other promotional products, exploring their designs, meaning, and purpose.