Design Your Own Patch
---
Determine Your Patch Size
Determining the size of your custom embroidered patch is simple. Input your sizing below and we will automatically calculate it for you and rounded up to the nearest half inch!
---
Choose Your Embroidery
The size and design of your patch determines the patch's embroidery percentage. On a 50% embroidered patch, at least half of the patch's twill backing is visible. This is good for simple, text-only designs, since the large amount open space is great for showcasing your message. A 75% embroidered patch allows larger, more intricate artwork, and covers more of the twill. For really intricate designs and logos, the 100% embroidered patch covers the entire backing with embroidery, leaving none of the twill visible. This style offers the most detail possible on a patch.
---
Choose Your Border
We offer your choice of border styles. The Merrow® border is the classic, round, raised edge all the way around your patch. Hot Cut borders allow sharp, detailed edges that are perfect for intricate designs.
---
Want To Add Button Loops?
Button loops are perfect for patches designed to hang from a button or lapel pin. They require no gluing or sewing. The only necessity is something to hang the patches from.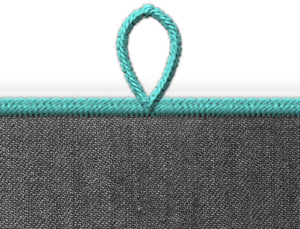 Button Loop
---
Want Metallic Thread?
Metallic threads really increase the eye-catching ability of your patches. Their flashy, brilliant nature means these are best used sparingly. We offer metallic threads in multiple colors.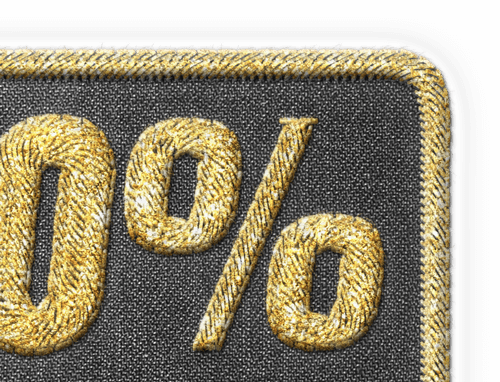 Gold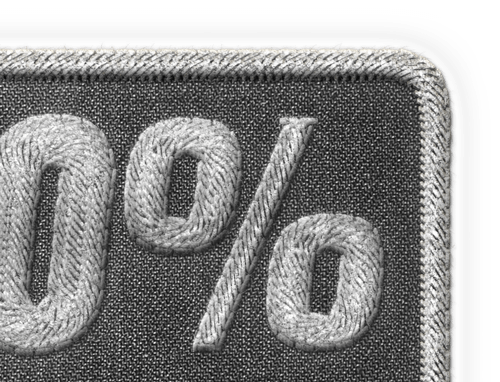 Silver
---
Do You Need More Than 7 Thread Colors?
All orders include up to seven thread colors, free of charge. Want to include more than seven colors? No problem! We have hundreds of thread colors to choose from, meaning your patches come out looking exactly like what you had in mind. Please check the box and pick how many additional threads you need.