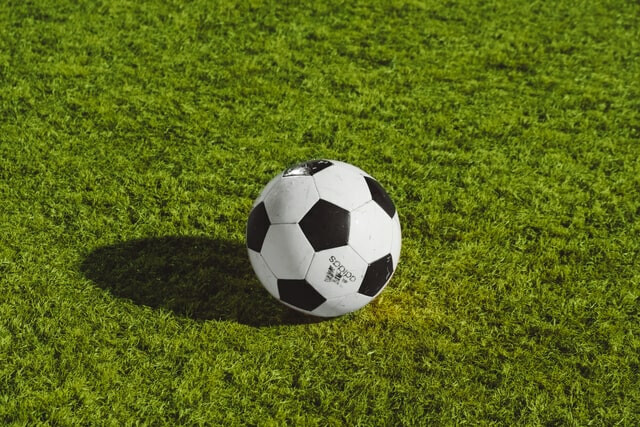 A Guide To Custom Patches For Sports
Patches can be seen everywhere. They adorn the uniforms of the U.S. Armed Forces, police officers, firefighters, and even school uniforms. When it comes to sports, patches are a...
Patches can be seen everywhere. They adorn the uniforms of the U.S. Armed Forces, police officers, firefighters, and even school uniforms. When it comes to sports, patches are a big part of the game. Do you have a favorite team you want to support? Do you want to create custom patches for a football team, a little league baseball team, or a soccer team?
Well, you have come to the right place. While patches have various uses, from marketing to identification and more, they are a staple of sports uniforms across the globe. From the local baseball diamond to professional hockey, basketball, and football teams, patches are an essential part of the game. We're all familiar with patches on sports uniforms.
Baseball patches are the most common, and they have been a part of the sport since its inception. Each team is seen donning patches on their jerseys and hats, showing off the team's personality and character. These patches are colorful and usually feature the team's logo. Custom patches feature unique details that are meaningful to the team. These could include the location and mascot or logo, and much more. Name patches are standard across all sports, especially baseball, allowing fans to get close with their favorite players or new players to the team. Baseball isn't the only popular sport that uses patches.
Patches are also a significant part of football. From local youth leagues to the professionals that give it their all every Sunday, each player is seen wearing several patches. Football patches will include a team's logo or city and a name patch across the back of the jersey that identifies each player. The team captain is seen wearing a special "C" patch that shows their status as a leader.
Sports patches usually contrast the jersey, though they can be different depending on the theme and color of the jersey. For example, we've all seen camouflage patches for a military appreciation game or pink ribbon patches for breast cancer awareness.
The biggest and most unique sports patches are seen on Hockey jerseys. They are some of the largest and most detailed sports patches you will find. Teams at all levels feature large patches on their uniforms and on their shoulders and backs of the jersey. Custom hockey patches include a team logo on the front chest, generally bright, large, and colorful. However, hockey jerseys also feature smaller patches that have the logo or mascot on the shoulders. Name patches are also popular in hockey, as are special patches made for the playoffs and special tournaments.
Sports patches are also seen on basketball courts and soccer pitches across the globe. Basketball jerseys are left quite simple, donning simple text or logos on the front, as well as the player's name across the back. Soccer patches, however, are a bit more intricate. Soccer jerseys feature the team's name and logo, as well as featuring sponsor patches for marketing.
Here at Patches4Less.com, we have created patches for sports teams at all levels. We have the experience and know-how to design and produce a patch for any team. We take pride in what we do, and we understand the impact that custom patches will have on any team.
Let us show you how easy ordering patches can be. Simply fill out our free quote form or email us! We'd be honored to work with you to create something the entire team will be proud of!
---
Jesse Daugherty
Blogger
Hello, I'm Jesse Daugherty, a music enthusiast, sports aficionado, and an avid supporter of the arts. I'm a writer and content creator. For the past 5 years, I've shared my knowledge of custom patches and other promotional products, exploring their designs, meaning, and purpose.