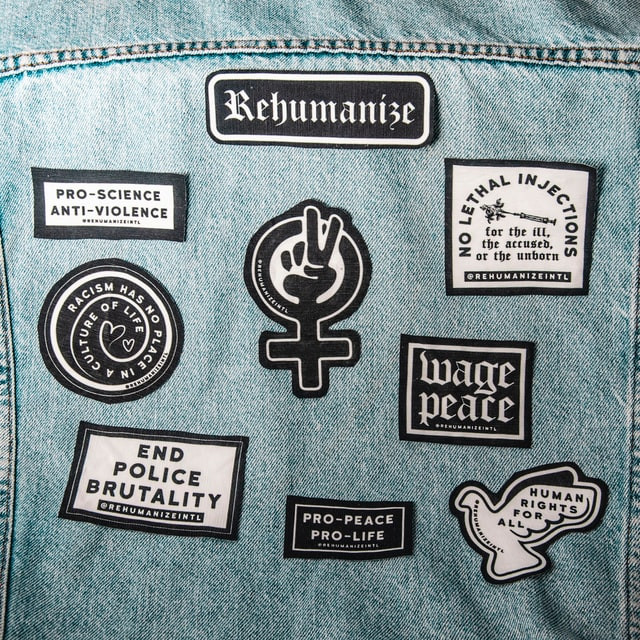 A Guide To Jacket Patches
Custom patches are great for a number of reasons. They are ideal for promoting a cause, displaying your membership to a group, making a statement, and much more. They are...
Custom patches are great for a number of reasons. They are ideal for promoting a cause, displaying your membership to a group, making a statement, and much more. They are also great for increasing brand awareness; however, they are also a staple in style. Custom patches can be seen in modern fashion and streetwear, as well as backpacks, bags, shoes, and more.
Patches are a stylish addition to any garment, and they can be customized to say exactly what you want. Custom patches add a unique appeal, and they've become quite a popular option for standing out and being an individual. Custom patches have become an increasingly popular way to decorate your wardrobe, especially on jackets.
There are several things to remember when picking the right patch. The right kind of patch will take your jacket to a new level, adding a unique aesthetic while letting your personality come to life. Woven patches are perfect for in-depth and colorful designs. These patches are created by weaving threads together, providing a detailed design that is made with quality.
When thinking about ordering custom patches for jackets, it's crucial to think about the jacket's size and how prominent the custom patch is. If you are choosing a patch for your club or company, bigger is better.
For most, a motorcycle club uses a 12 "patch and for women, a 9" patch. Add the jacket letter patch length and width, then break it into two sections. Think about the patch size and the average group size of the patch; this will help you get the correct size, working as a reference.
The most popular jacket patches are motorcycle club patches. These custom patches can be seen on the backs of riders' jackets, showcasing their membership to a specific club. Motorcycle clubs generally have strict requirements when it comes to patches.
These patches are earned and take a bit of commitment to achieve. Motorcycle clubs often wear a three-piece patch design on their jackets. The top panel or the "rocker" shows off the name of the club. The large center patch displays the club logo, while the bottom "rocker" features the club's home area. On the other hand, riding clubs generally have a large center emblem.
These days custom patches can be found on the back of nearly any jacket. Everyone from kids to teens, adults, and more are using custom patches to showcase their personality and individuality. Custom patches add personalization and a unique style. Custom patches are a simple and easy way to customize any garment.
At Patches4Less.com, custom patches is what we do! We offer top-quality materials and artwork, which is combined with rigorous quality control. This means you can expect the best custom patches available. Our incredible team of graphic artists and designers will walk you through each step of the process, explaining options, and creating the best looking patch for your particular needs.
We have years of experience designing thousands of patches, and we offer dozens of customization options for your custom patches. At Patches4Less.com, you are not limited in size or shape!
We also offer a wide range of thread colors and backing options for you to choose from. We are committed to top quality products, as well as the best customer service on the market. We are proud to offer free artwork and design, free revisions, and even free shipping anywhere in the continental United States.
Ordering custom patches has never been easier! If you are ready to order your custom jacket patches, we've got you covered. Get a free quote on your order or give us an email with any questions you have! We'd be happy to help! Let us show you how easy creating and ordering custom patches can be.
---
Jesse Daugherty
Blogger
Hello, I'm Jesse Daugherty, a music enthusiast, sports aficionado, and an avid supporter of the arts. I'm a writer and content creator. For the past 5 years, I've shared my knowledge of custom patches and other promotional products, exploring their designs, meaning, and purpose.