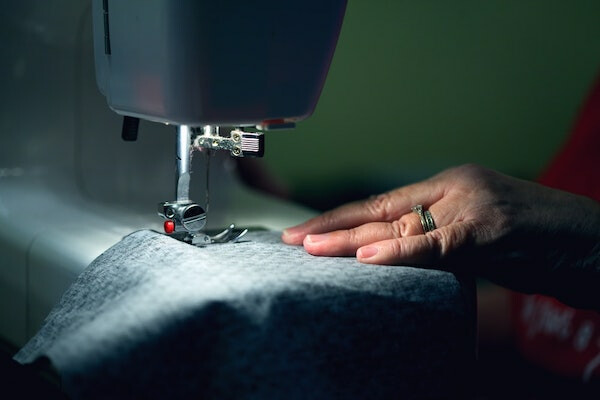 Dec 28, 2021
A Guide To Ordering Custom Patches From Patches4Less.com
When it comes to designing and ordering custom patches for your brand, company, or organization at Patches4Less.com, we make it easy. Custom patches have many uses and functions...
Author: Jesse Daugherty
When it comes to designing and ordering custom patches for your brand, company, or organization at Patches4Less.com, we make it easy. Custom patches have many uses and functions, and with over fifteen years of experience, we've seen it all. Ordering custom patches is painless and simple, and they can easily be produced with three easy steps. Simply submit your design, receive an artist proof, and then receive your final product. Sure, the process is a bit more involved, but it's quite simple. Let's take a look at how easy it is.
First things first, just send us a picture of your logo, an existing patch, or any concept that you have in mind. You can email us a sketch of the drawing of your desired patch, but we also accept design images in any PC format. We can also start a new design from scratch. Just contact our customer service representatives to get started. One of our talented graphic artists will begin working on your patch and will soon send you an email with a full-color image of your patch to review. We never charge for artwork or revisions, which means you can experiment with different designs until you get exactly what you want. To make your patches even more outstanding, we offer an array of great patch options. Your involvement in the design process is key, and we want it to be enjoyable.
At Patches4Less.com, we offer a wide range of twill and thread colors. The thread is sewn onto the twill backing material, forming your design. With 50% and 75% embroidery coverage, the contrasting twill will be visible on your patch. For patches with 100% embroidery, the twill backing will be completely covered with thread. For 50% or 75% embroidered patches, the twill becomes the background of your design and can sometimes be the most visible color. That means it's crucial to pick the right twill color for your particular design. Of course, we can assist.
Our artists will work with you to pick out the best options for the thread and twill of your design. Keep in mind that computer monitors vary in their color calibration, and the colors can vary from computer to computer. If you want an exact color match, consult a Pantone color chart and notify us of the number of your desired Pantone color. Once you have selected the elements and details of your patch, we will begin work on your design.
Our artists will create a digital proof that allows you to view your color selections and the necessary details of your design. Remember, we never charge for revisions, and we will not start production until you are completely satisfied with your design. Once you have approved the design, we will get to work creating your order of custom patches. We will use that proof to create custom embroidered patches that are vivid, eye-catching, and impressive. As soon as your patches are produced, we will inspect each one by hand to ensure that they are perfect. They are then carefully packaged and sent directly to you.
We are the best source for custom embroidered patches. With hundreds of different styles, colors, and attachment options to choose from, we are confident that you will find exactly what you are looking for. We have over fifteen years of experience creating custom patches, producing thousands of orders throughout that time. Not only do we offer high-quality patches, but we also provide the best customer service on the market and competitive prices. We take pride in what we do and stand behind what we produce.
No matter what you need, we can handle it. To find out more information about our custom patches, simply call us toll-free at 866-847-2824 or email us your design. You can even get a free quote here. Let us show you how easy creating custom patches can be!