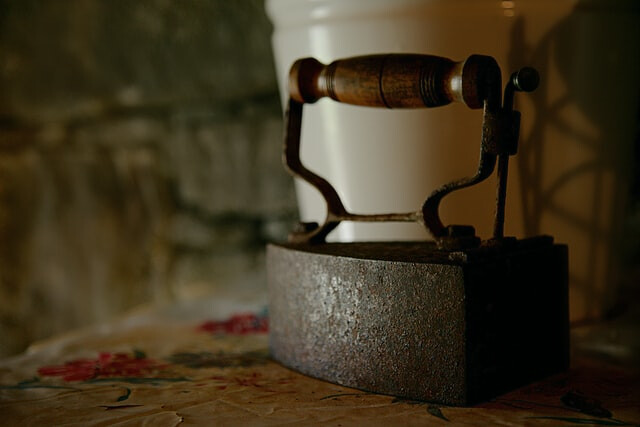 Aug 19, 2021
A How-To Guide: Iron-On Patches
Designing and ordering custom patches is one part of the process. Once you have your patches, it's time to apply them to any garment of your choosing. Iron-on patches are...
Author: Jesse Daugherty
Designing and ordering custom patches is one part of the process. Once you have your patches, it's time to apply them to any garment of your choosing. Iron-on patches are among our most common custom patches, but many people are unsure exactly how to attach them. While it sounds easy, and it is, it's less likely to stay attached if you don't iron your patch properly. At Patches4Less.com, we know a few things about patches, including the application process for any attachment option we offer. Today we will walk through the process of how to iron on your new patch, step-by-step. Don't stress, even if you're not crafty, this process is easy and effortless, requiring an iron and a little patience.
Before you begin, it's important to check and double-check the garment or fabric. While fabrics such as denim and cotton are great for patches, fabrics like polyester can be a bit tricky. Polyester can burn or become discolored if the heat is left on the fabric for too long. Other fabrics like silk and lace don't bode well for iron-on patches either. So be sure to choose the right garment or fabric before moving forward.
Once you have selected your fabric, place the patch before you attempt to apply it. This will let you get a look at the placement and how it will look once attached. Find the best position for the patch and if you have multiple patches, plan ahead to ensure you have enough room. Upon choosing the location, iron the item to which you will apply the patch. Lay the garment flat on an ironing board and make sure to remove any creases or wrinkles. This will provide a nice surface area for the adhesive to attach to.
Next, place the patch on the fabric in the location of your choosing. Double-check the area for wrinkles or folds and proceed. Carefully lay a thin towel over the patch while being sure not to disturb the patch in the process. The towel serves as a barrier that will protect the patch itself from the direct heat of the iron. Not using a towel can lead to singeing and discoloring on your patch when it comes into contact with the iron's metal.
Ensure that your steam setting is turned off and that you do not have any water in the reservoir. Then place the iron over the area of the patch and hold it in place for about twenty seconds. Push down firmly on the iron and keep a steady hand. Be sure not to move while applying pressure so that the patch doesn't move on the fabric. Remove the iron and let the area cool for a minute or so. Remove the towel from the patch and make sure the patch is attached and in the right location.
If any edges are not secure, replace the towel and apply heat for another ten seconds. Again, press firmly and keep a steady hand. The edges should lay completely flat once the patch is fully secured. Congrats, you've done it. Your custom iron-on patch is now ready to wear and be shown to the world.
You can also sew around the patch's edges for extra security, though it's not necessary. The adhesive is water-resistant, though we do recommend hand-washing the garment instead of running it in the washing machine. Allow the garment to air dry.
Now that you know how to apply iron-on patches, are you ready to order some of your own? At Patches4Less.com, all we do is custom embroidered patches. Custom iron-on patches are the best bet when you don't want to sew your patches onto a garment. The process is easy, and the patches look exceptional. We use top-quality materials and artwork, which is paired with our quality control standards. This results in the best patches available. We offer a ton of options, such as a variety of thread colors, a wide range of sizes, and plenty of different backings.
With over fifteen years of experience and a team of outstanding designers, we will work with you to create the perfect patch for your particular needs. We offer free artwork and design, free revisions, and free shipping to anywhere in the United States. Designing and ordering custom patches has never been easier. Simply fill out our free quote form or email us. Let us show you how easy it really is!