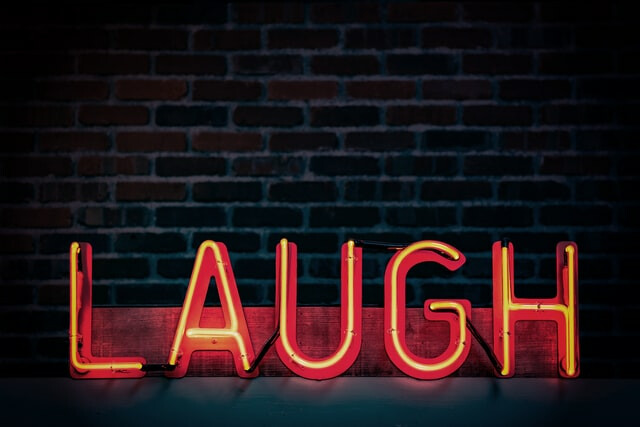 Jul 12, 2021
A Look At The History Of Humorous Patches
Many of us are familiar with patches due to their use on uniforms. From sports teams to businesses, brands, and companies, custom patches are often used as a way to...
Author: Jesse Daugherty
Many of us are familiar with patches due to their use on uniforms. From sports teams to businesses, brands, and companies, custom patches are often used as a way to identify people. But, patches can be effective for various reasons. The use of patches may be serious or light-hearted, and we're sure you've seen some funny patches at some point. While the use of patches dates back thousands of years, the history of the funny patch can be traced back to the late 1960s and early 1970s.
Patches were originally used to repair heavily worn garments, though they have long been used by the military. But it wasn't until the hippies when patches became a style accessory and a means of spreading a message. The Hippie culture of the late 1960s got the youth to "turn on, tune in, and drop out." While rebelling against conformity, the counterculture used fashion as a way to stand out and stand up for what they believed in.
The era was filled with ragged jeans, colorful shirts, corduroy vests, flowing cotton dresses, and other garments. Long hair was the thing, and colorful beads, jewelry, and other accessories let people stand out and be individuals. However, it was more than a look! The style was just a portion of the culture as they participated in peaceful anti-war protests. They also spread their love at festivals and concerts, spreading a mantra of peace and "live and let live." It wasn't long before their message was being spread through patches.
From "flower power" patches to "love" patches and other designs, the counterculture created patches that were deeper than part of a uniform; they were part of a lifestyle. The world was put on to peace symbol patches, smiley face patches, and "make love, not war" patches that spread the word of positivity and togetherness. For the first time, patches were being used to say something. They were seen on hats, dresses, vests, jeans, jackets, and everything else you might imagine.
In the 70s, the popularity of patches continued to grow. The laid-back era featured a more humorous approach to patches. After the Vietnam era settled down, funny patches like "keep on truckin," "foxy lady," and "disco sucks" became quite popular. The sexual revolution was on the horizon, which came with patches such as "kiss my patch" and "try it, you'll like it."
The late 70s and early 80s cemented the patch into pop culture. The punk movement was born, and patches were as much of the movement as the music was. Funny and outlandish patches were seen celebrating punk bands from around the world. These eye-catching, often vulgar patches feature details such as skulls, crossbones, and a few choice words. However, funny patches were popular in mainstream society as well, becoming a staple in style as a fashion accessory.
Funny patches continue to grow in popularity and are even being used as a fashion statement. Thanks to modern technology, any design, idea, or message can be transformed into a custom embroidered patch.
Here at Patches4Less.com, all we do is embroidered patches. With over fifteen years of experience, our team has created nearly any type of patch you may imagine. From military patches to uniform patches, and yes, funny patches with a message, we've seen it all.
Our incredible team will work with you to take your design and produce a quality patch that you can wear with pride. Whether you are looking for serious patches or light-hearted designs, we've got you covered. We even make ordering easy and effortless. Simply get a free quote or email us your design. We will work with you on every step of the process to ensure that you get the patch that you envisioned. Let's get started on your design today!