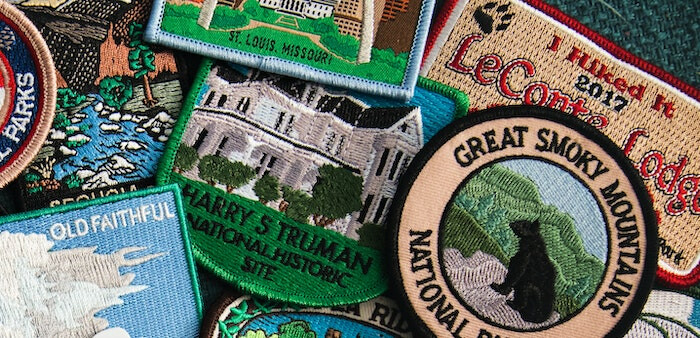 A Look Back -- The History of Patch Collecting
It's safe to say that just about everyone collects something. From baseball cards to trading pins, coins, cars, and even shoes, collecting can be fun and enjoyable. Custom patches are a favorite...
Just about everyone collects something. From baseball cards to trading pins, coins, cars, and even shoes, collecting can be fun and enjoyable. Custom patches are a favorite collector's item, and the prevalence of patch collecting has grown tremendously.
Many people find collecting patches to be an enjoyable activity, trading, sharing, and expanding their lineup with rare and unique designs. Custom patches are colorful, often feature stunning artwork, and can be found anywhere. From police and fire departments, Scouts, military units, and others, custom patches have become a trendy item sought out by connoisseurs worldwide. Let's take a look at the history of patch collecting and how it has evolved.
Custom logos, emblems, and symbols have been around since before the first century. They were a show of dedication to religion, family, or culture. The Greeks, Romans, and Christians all had emblems that were symbols of their beliefs. Some even wore badges to showcase the places they had visited.
As time went on, these collections grew larger and larger, essentially starting the patch collecting trend. In the 19th century, the souvenir industry started crafting consumer goods for people all around the world. They created custom patches, postcards, plates, and pins to remind travelers of their journeys and adventures.
During the early 20th century, people began using patches to indicate the areas of the world they had visited. This was especially common in Europe for hikers, and the trend eventually caught on in the United States. Today, you can find custom patches virtually anywhere, offering a tangible way to remind you of your experiences.
After World War II, American soldiers sent back patches and badges of the places they were stationed. These became keepsakes for the soldier's family and friends. The British soon caught on to the trend and created patches based on famous tourist destinations and more.
In modern times, patch collecting has become a favorite pastime for everyone from retired military and veterans to motorcycle clubs, tourists, and others. The patches represent events that have affected the collector's life, featuring beautiful works of art and attention to detail. Each selection of custom patches holds memories while serving as a showcase of the collector's own personal journeys. These custom patches are a great way to look back with fondness while being reminded of some incredible memories.
Patch collecting is a custom among Boy Scouts and Girl Scouts,. These patches represent Scouting achievements, and sometimes local and regional gatherings. Some even obtain patches from national and international chapters.
Military patches are also a popular item for enthusiasts. Many service members past and present collect unit patches that relate to their own service. Each patch carries a special meaning, which adds to its appeal. Some collectors get custom patches from the U.S. space program, while others accumulate patches that are simply unique and something they enjoy.
It's not hard to find custom patches and patch collectors. Scouting events, county fairs, swap meets, flea markets, and other events are ideal places to find patches. There is also a bevy of online groups and sites that offer a vast selection of patches. You can even find enthusiast groups who will work with you to find something unique and meaningful. True patch collectors are always on the hunt, and these are a few ideal places to find new patches for your selection.
At Patches4Less.com, we understand the importance of custom patches. We are a one-stop source for new custom patches, offering upfront pricing and first-rate quality. Now that you know a bit about patch collecting and its origins, why not start a collection of your own?
---
Jesse Daugherty
Blogger
Hello, I'm Jesse Daugherty, a music enthusiast, sports aficionado, and an avid supporter of the arts. I'm a writer and content creator. For the past 5 years, I've shared my knowledge of custom patches and other promotional products, exploring their designs, meaning, and purpose.