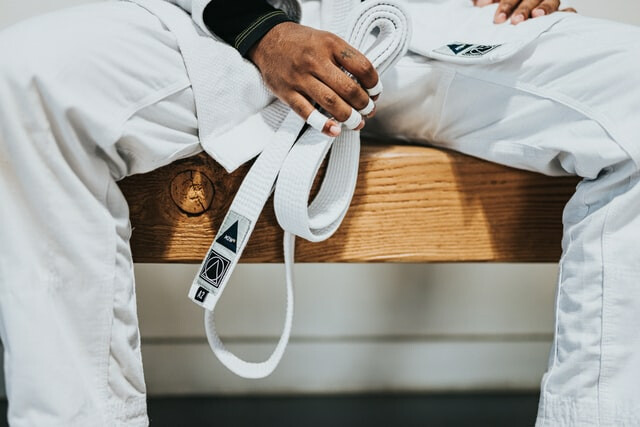 A Part Of The Uniform! Custom Martial Arts Patches
Martial arts institutions around the world focus on a variety of disciplines. No matter the discipline, each one requires skill, determination, focus, and hard work. They are one of many...
Martial arts institutions around the world focus on a variety of disciplines. No matter the discipline, each one requires skill, determination, focus, and hard work. They are one of many ways to decorate uniforms and gi's; they are a part of the culture and play a significant role for practitioners of all skill levels. Martial arts and karate patches are part of the culture, but there is much more to the story.
Karate is a fighting system that is hundreds of years old. Described as a martial art, it's a fighting method that features several techniques to disable an opponent. The birthplace of karate is Okinawa, which is located 400 miles south of Japan. Karate became popular in the late 1300s. It spread thanks in part to trade relationships between the Ryukyu Islands and the Fujian Province of China. The trade relationships allowed families to relocate to Okinawa, where a blend of Chinese and Indian fighting styles came together.
The techniques evolved, and Southeast Asian influences were incorporated, though karate wasn't accepted as a mainstream method of fighting until centuries later. The simplified system of forms used to teach novice students today came from Anko Itosu, the grandfather of karate. Karate is an art that fosters confidence, cooperation, strength, and self-discipline. Practiced worldwide, karate has certainly expanded far outside of Asia.
One key element of karate is the gi, the uniform that is worn by those who practice any discipline. This classic white garment is often adorned with patches that identify where the student has learned their craft. These patches are typically colorful and bold, offering details such as the particular discipline and a logo. Some might even include the student's rank, a specific location, or any other information important to them. These items can be attached to uniforms that are worn to practices or tournaments.
Custom martial arts patches may even be created as an award for students. They can be presented to those who demonstrate that they've mastered particular lessons, much like the different colors of belts for different ranks.
Use patches to mark remarkable achievements or accomplishments. They will make students proud of their hard work while showing that they are valued. Patches are presented at special ceremonies, which are also a great way to get the community involved. Patches do far more than add style and personality to the uniform. They are excellent for team building and fostering camaraderie among students as well.
At Patches4Less.com, we have created patches of all sorts. From custom martial arts patches to uniform patches for sports teams, businesses, and other organizations. Whether you are looking for patches for uniforms, duffle bags, jackets, or any other garment, we can help. Patches are all we do, and we provide top-quality patches at great prices. With an array of styles, colors, and attachment options to choose from, we know we will create the perfect patch for you.
Our incredible team has years of experience and has produced some outstanding patches along the way. Whether you are looking for a traditional patch or something new, bold, and unique, we can bring your ideas to life.
We make designing and ordering custom patches easy as well. Simply get a free quote or email us your concept. We will work with you through every step of the process to ensure that you get the exact patches that you have envisioned. Let's get started on your design today!
---
Jesse Daugherty
Blogger
Hello, I'm Jesse Daugherty, a music enthusiast, sports aficionado, and an avid supporter of the arts. I'm a writer and content creator. For the past 5 years, I've shared my knowledge of custom patches and other promotional products, exploring their designs, meaning, and purpose.