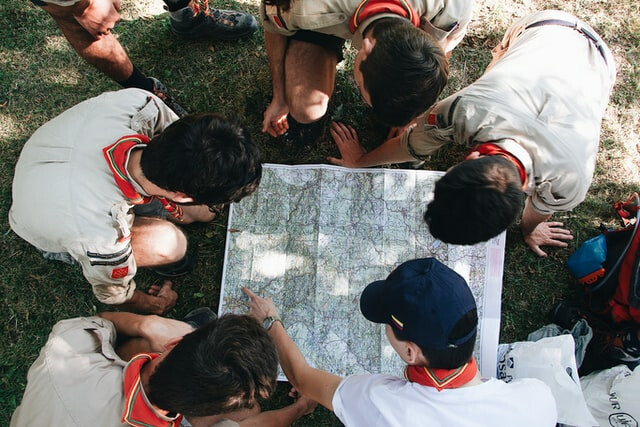 A Point Of Pride! Patches For Boy & Girl Scouts
All around the country, boys and girls are learning important life lessons through the Scouts. Boys and Girls Scout programs are a popular way for kids to learn valuable social...
All around the country, boys and girls are learning important life lessons through the Scouts. Boys and Girls Scout programs are a popular way for kids to learn valuable social skills, team building, and other useful tools they will use throughout their life.
For Scouts of all ages, Scout patches are a tradition and ritual that recognizes achievements in scouting programs for both boys and girls. These custom patches are significant to their recipients, showcasing their accomplishments and awards while also providing honor and pride. Patches also let Scouts express who they really are.
Scout members work hard to achieve their goals, and patches allow them to show off their accomplishments. Scout patches can be made to represent your goals in the most unique ways, including a variety of shapes, colors, and images. Custom Scout patches may also be given as mementos.
Camping trips, parties, and other celebrations are great to commemorate. Design a patch for an upcoming trip or one that you had in the past. Create custom patches for birthdays and other notable events.
While many patches denote achievements and accomplishments for Scouts, they also serve as a way to identify ranks. From brownies to seniors, even a tenderfoot or an eagle, your rank patches let everyone know who you are. You can customize these patches to make a statement while showing off your personality and character. You may even create patches for holidays just as Halloween or Christmas, while troop number patches are a must-have on any Scout's uniform.
There are an array of options to choose from when it comes to custom patches. But that's the best part. You are in complete control over how your patch looks. You can make your patches pop with simple options, creating a unique-looking design that is sure to be worn with pride.
One way to make your patches stand out is by adding unique thread colors. All orders include up to seven thread colors, free of charge. With hundreds of thread colors to choose from, you may get creative and devise something striking. For a flashy approach, consider adding metallic threads to your patch. Metallic threads are offered in a selection of colors, though they are best used sparingly.
Patches can be produced in any shape or size and with one of several options for attaching them to garments. You have plenty of options, such as traditional sew-on backing, iron-on, button loops, or Velcro. Further options include the type of border, either a hot cut edge or a merrowed border. Hot cut edges are great for sharp, detailed edges, while merrowed borders feature a classic look.
Here at Patches4Less.com, we have produced patches of all sorts for over fifteen years. Through this experience, we have picked up a few things, and we know exactly what a well-designed patch should look like. No matter if you are ordering custom patches for Boys or Girls Scouts troops or looking for a new way to promote a business, we will help.
We have an exceptionally talented team of artists who will work with you through every step of the process to ensure you get the patch you have envisioned. Ready to get started with your order? It's easy! Simply fill out our free quote form or email us. We'd be happy to assist!
---
Jesse Daugherty
Blogger
Hello, I'm Jesse Daugherty, a music enthusiast, sports aficionado, and an avid supporter of the arts. I'm a writer and content creator. For the past 5 years, I've shared my knowledge of custom patches and other promotional products, exploring their designs, meaning, and purpose.