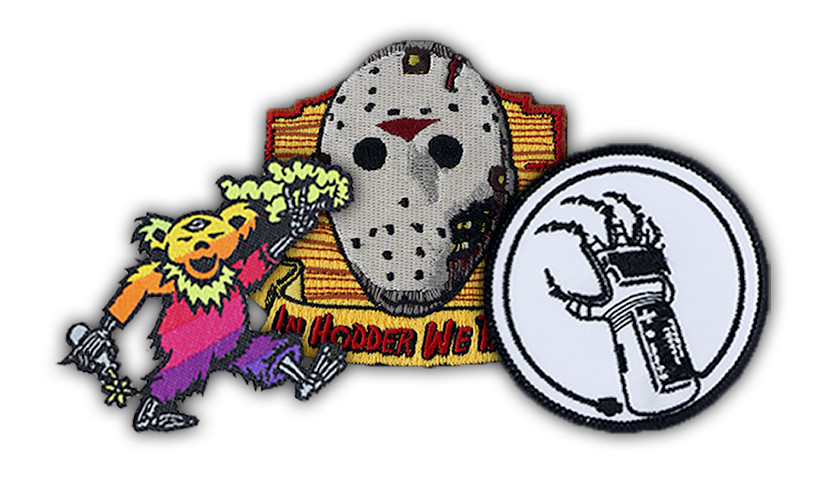 Add Personality To Your Backpack With Custom Patches
Patches are a way to add personality and character to any garment. From shirts and jackets to pants, sweaters, and uniforms, custom patches can help identify employees, show membership to...
Patches are a way to add personality and character to any garment. From shirts and jackets to pants, sweaters, and uniforms, custom patches can help identify employees, show membership to a club or an organization, and more. Simple and easy, custom patches are a unique way to customize any garment. However, they are also ideal for adding a personal touch to accessories such as bags, backpacks, and hats.
Patches are a fantastic way to stand out, and the customization options allow you to say what you want to say while displaying your passions, hobbies, and interests. Today we take a look at how you can add some character to your backpacks and bags, showcasing your personality through a custom design that says a lot about you.
Backpacks and bags are a functional everyday item for many of us. However, for the most part, they are plain in terms of decoration and design. A custom patch can elevate any bag or backpack, whether you use an old one or purchase a new one.
At Patches4Less.com, we create remarkable custom patches that are perfect for personalizing any garment or accessory. Backpacks provide a great place to present your interests, including band patches, slogan patches, brand patches, and name patches. The possibilities are endless, and the options are up to you!
The best way to customize your bags or backpacks is with a custom patch that displays your name. Create a design that represents your first name, last name, or a nickname. You can create custom name patches in nearly any shape, size, and color, which will further enhance your accessories while adding a touch of flair. Name patches are also ideal for keeping track of your bag, providing a practical and eye-catching way to quickly and efficiently identify your everyday items.
Custom mascot patches are also a magnificent way to accessorize your bag. No matter if it's high school, secondary school, or college, a custom mascot patch displays a sense of school pride. Almost any mascot can be replicated and in nearly any style. You can opt for sew-on or iron-on patches, though adhesive attachments are often the best for these accessories. With a full slate of customization options, you have the chance to create something unique and eye-catching, so get creative!
Custom backpack patches are also an attractive way to showcase your patriotism. Flag patches are an excellent way to elevate and enhance your backpack. You can make custom flag patches from any country, in addition to the classic US flag, showing support for that country in the process. A flag patch can include symbols, text, and more that mean something, offering a stylish look with a deeper meaning. Flag patches are ideal for any garment, showing personality and patriotism along the way.
Custom patches can also be designed to show your interests, hobbies, and passions. Add a design that displays your love for music, sports, health, art, or whatever else you are into. Custom patches can be used to show your desires to others, providing a look into your interests and your personality. This is a brilliant way to stand out and add a touch of style to any accessory!
At Patches4Less.com, we know what it takes to create brilliant custom patches. We understand their benefits, and we are aware of their reach. A quality patch can say a lot about your personality and offer a touch of style that is sure to draw attention.
We are committed to top quality products, along with the best customer service on the market. When you purchase custom patches from us, you can buy with confidence. Not only do we offer an easy and effortless ordering process, but we also provide free artwork and design, free revisions, and best of all, free shipping to anywhere in the continental United States.
Ready to get started designing your custom patch? We would love to help! Get a free quote on your patch design or email us with any questions. Let us show you how easy designing and ordering custom patches can be!
---
Jesse Daugherty
Blogger
Hello, I'm Jesse Daugherty, a music enthusiast, sports aficionado, and an avid supporter of the arts. I'm a writer and content creator. For the past 5 years, I've shared my knowledge of custom patches and other promotional products, exploring their designs, meaning, and purpose.