All About Boy and Girl Scout Patches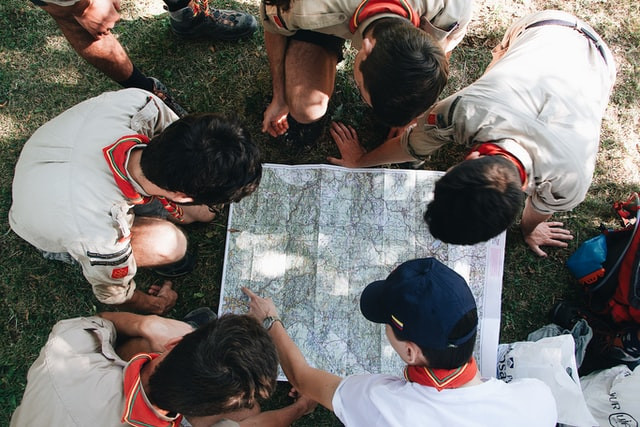 For many, knowledge of the Boy and Girl Scouts starts and stops with merit badges. For the Scouts themselves, it's all about learning useful and important skills. The merit badges are a symbol of the skills they have learned during their time within the Scouts.
However, the merit badge system is a bit more complex than being a showcase of skills learned. Merit badges are something Scouts take pride in, and with good reason. There are more than 135 different merit badges in the Boy Scouts alone. To earn these badges, Scouts must demonstrate a level of knowledge of the subject. Earning the merit badge is more than saying you did it. It shows that you understand why things are done the way they are.
Boy and Girl Scouts are about more than just merit badges. The journey doesn't stop there! There are multiple different patches and badges for Scouts that extend beyond the merit system. Scouts create patches to commemorate important events, as well as showcase the great work they've done. When you are thinking about Girl and Boy Scout patches, think beyond merit badges!
Scouting has been around since the early 1900s. Individual troops and chapters recognize their own start dates. Each troop has its own anniversaries to celebrate, and they are often commemorated with custom patches. Scouts also create patches to honor important events and celebrations.
One of the biggest events in the Boy Scouts is the World Scout Jamboree. The founder of the Boy Scouts, Robert Baden-Powell, saw how fast his ideas were spreading and wanted to get all of the Scouts from different countries together. The World Scout Jamboree was born after World War I, celebrating all that Scouting has to offer worldwide. Today, Scouts come from all around the globe for nearly two weeks. They celebrate their achievements through networking, fun, and celebrating, and custom patches are a big part of the event.
Another aspect of Scouting is volunteering and charity. Both the Girl and Boy Scouts emphasize giving back. They choose charities and organize drives, and volunteer. These efforts earn Scouts unique custom patches. Seeing these patches serves as a window into what the Scouts do, and their foundation for young women and men. Scouts enjoy earning these patches as a way to commemorate an important and memorable moment.
If your Scout troop has completed a charity project, or just wants to celebrate recent adventures, Patches4Less.com is your source for top quality patches. We will work with you to create the perfect patches for your Scout troop.
We make designing and ordering custom patches fast and easy. Get a free quote or email us with any questions. We're honored to create stunning custom patches for your Scouts!