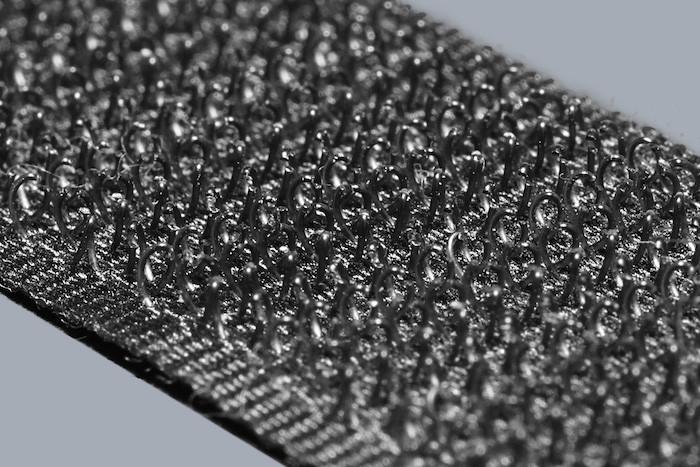 All About Hook And Loop Fasteners
Most of us call it Velcro®. In the business world,  it's known as a hook and loop fastener. Why? Well, Velcro® is a registered trademark of the...
Most of us call it Velcro®. In the business world, it's known as a hook and loop fastener. Why? Well, Velcro® is a registered trademark of the company that originated the product. Hook and loop fastener is the generic name for the same thing produced by anyone other than that company. No matter what you call it, it's a great way to easily attach and remove custom patches!
Developed in the 1940s by Swiss engineer and inventor George de Mestral, the hook and loop fastener evolved from de Mestral's fascination with the way burdock burrs kept sticking to his dog's fur as they walked through the woods.
He spent years investigating the burr's unique tiny hooks and the way they grabbed onto soft materials. Once he discovered a nylon thread that offered the properties he sought, and invented a machine to cut the material properly to create the hooks, Velcro was born.
Oh, about the name? De Mestral created it by combining elements of "velour" for the material and "crochet" for the hooks.
When it comes to patches, hook and loop fasteners are a semi-permanent attachment option that requires two different fabric pieces to form a connection. Hook and loop fasteners are ideal for any patches that need to be removed quickly, rotated among multiple garments, or changed regularly.
Attaching these patches to any garment is easy. The hook section gets attached to the back of your patch at the factory. Once you receive your patches, all you have to do is sew the part with the loops onto your garment(s). When that's in place, you're ready to go. Apply the patch to the loop section and you're good to go!
Whichever way to go, the final result will be a perfect crafted patch that can be easily added and removed. Hook and loop patches can be easily transferred between multiple garments, and they are a great option for those looking to get the most out of their patches.
At Patches4Less.com, we offer a comprehensive range of custom patch styles and backings. Whether you need hook and loop fasteners, iron on, sew on or tape backings, we can supply the patches you need with the attachment style you want.
Let us show you how fast and easy ordering custom patches can be! Get a no-obligation free quote, or email us with any of your questions. We're here to serve all your custom patch needs!
---
Jesse Daugherty
Blogger
Hello, I'm Jesse Daugherty, a music enthusiast, sports aficionado, and an avid supporter of the arts. I'm a writer and content creator. For the past 5 years, I've shared my knowledge of custom patches and other promotional products, exploring their designs, meaning, and purpose.