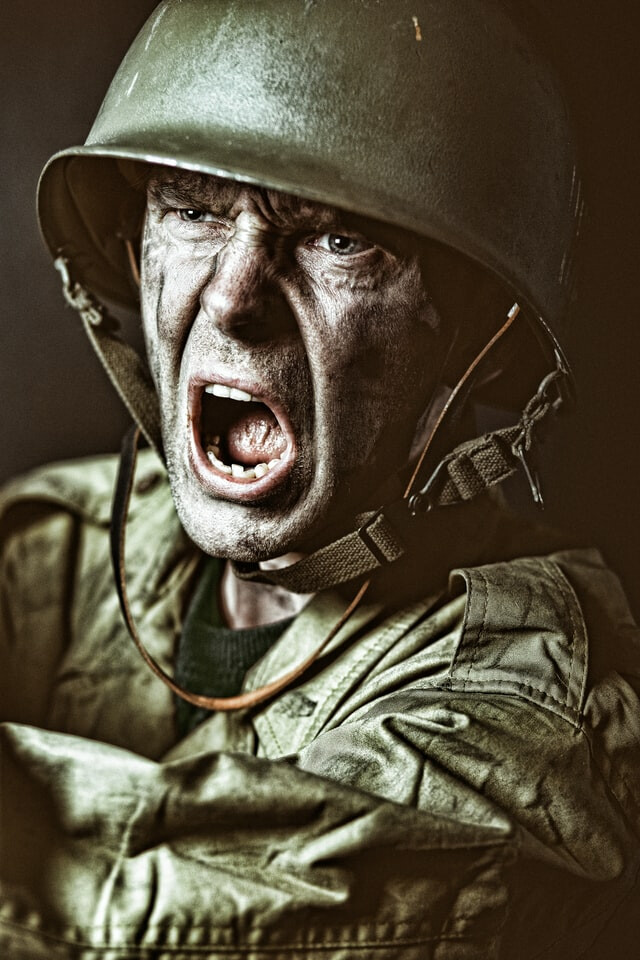 Feb 17, 2022
Army Patches: The History, The Tradition & The Facts
Military patches have a long and storied past. Patches in the American military date back to the Revolutionary War, when George Washington created the Badge of Military Merit. The infamous...
Author: Jesse Daugherty
Military patches have a long and storied past. Patches in the American military date back to the Revolutionary War, when George Washington created the Badge of Military Merit. The infamous patch would go on to become the Purple Heart. But not too many men earned the Badge of Military Merit; therefore, the use of patches on U.S. military uniforms didn't become as prevalent until the Civil War. Since their use in the Civil War, they have become a staple of the American military uniform.
However, in World War II, military patches began to change. Custom patches were made for specific divisions, boasting other information, including ranks and qualifications. These patches showed information about a soldier without really communicating. Leaders on a battlefield could find the right person for any job just by the details of their patch.
The meaning of military patches has changed since then. While patches are still worn to show a soldier's rank, unit, and special qualifications, they also include the branch of service and military occupation. Army patches are a great example of the classic military patch. Many U.S. Army unit patches simply have symbols on them with no words. To some, they may seem like a collection of signs and insignias, but to members of the unit, the person is identifiable by the patch.
Other types of patches are designed to represent participation in special missions or events. These patches are used for a limited time and in a limited context, and they are rarely extended in use. Flag patches are also an integral part of the Army uniform. The U.S. flag patch is a sign of patriotism and pride. These patches are found in all military branches, worn proudly on the shoulders of uniforms worldwide.
The morale patch is also popular amongst soldiers. Morale patches are more to showcase personality and attitude, starting with the 81st Division Wildcats of the US Army. After suggesting that patches should be created to acknowledge specific divisions, the 81st Division designed something unique. The patch was a symbol of a wildcat, representing a creek that ran through their base. The emblem was approved and was used to boost morale and camaraderie amongst the troops. It wasn't long after that all divisions were ordered to create and wear a patch that was unique to their division.
Morale patches grew in popularity during the Vietnam War, where individual soldiers wore sarcastic, rude, or critical statements on a patch. It proved to be a way to keep up the spirits of those fighting for the war while building bonds between soldiers.
Army patches also show where a soldier has been. The dashes on their sleeves mean that a person has served overseas, while some branches have braids around the cuffs for particular officer ranks. Small patches on a soldier's sleeve near their shoulders are military patches meaning that the person wearing the patch has completed Ranger school, Special Forces training, or is Airborne. While recently, other patches have been added to indicate that the soldier has completed Sapper training or is part of an Advisor unit. Military and Army patches communicate various things.
There are thousands of patches, and they are presented for various reasons. At Patches4Less.com, we are proud to have produced custom military patches for all branches. Whether Army, Air Force, Navy, Marine, or Coast Guard, we can create custom patches that display name, rank, unit, squad, or battalion details. We have been designing and manufacturing custom military patches for over a decade. We are familiar with the emblems and symbols, and we enjoy seeing the unique designs that units come up with. We understand the importance of military patches, and we provide the highest level of quality and customer service on the market. Our incredible team of artists and designers will work with you to ensure that your patches come out perfect.
We take pride in our custom military patches, from uniform patches to morale patches. To get started on your order, fill out our no-obligation free quote form. Or call us toll-free at 866-847-2824. It's easy. Let's get started today!