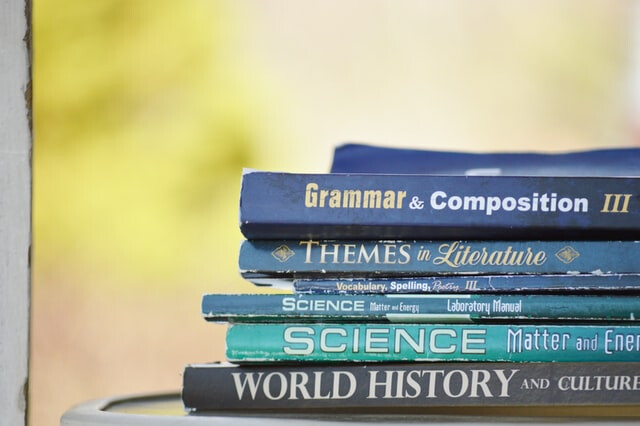 Jun 30, 2021
Back To School! Custom Patches For Students, Athletes & Administration!
It's Summer, but before we know it, kids will be heading back to school. Time flies when you're having fun; isn't that how the saying goes? Summer, sadly, doesn't last...
Author: Jesse Daugherty
It's Summer, but before we know it, kids will be heading back to school. Time flies when you're having fun; isn't that how the saying goes? Summer, sadly, doesn't last forever, and back-to-school time is closing in. With a new school year on the horizon, it's time to think about ordering some custom patches.
School patches are used by sports teams, bands, and other clubs, but they can also be used as awards and rewards, and even as a well to build camaraderie among the staff. School patches will go a long way for students and teachers alike, from the classic letterman patch seen on varsity jackets or celebrating remarkable achievements and accomplishments.
We're all familiar with the "letterman" jacket or varsity jacket. It's a highlight for many students, serving as a sounding board to showcase their time in high school. Letterman jackets boast chenille letter patches for achievement in sports or academics. It's a badge of honor, and the tradition carries on with today's students.
The letterman jacket is often adorned with a large patch that represents the first letter of the school. The chenille patch will also be seen decorated with pins that showcase membership and special recognition in different areas.
The chenille letter patch features a soft, fuzzy design that is bold and stands out. The classic, attractive patches are usually made from cotton; however, they are also be made from rayon, olefin, or acrylic yarns. While chenille patches are great, they can be a more expensive alternative to embroidered, woven, or vinyl patches.
However, letter patches aren't the only patch you will see around campus. Patches are used by all sorts of athletic teams, clubs, and organizations on campus. These patches feature added detail, including information and symbols that pertain to a particular club. Band patches are also a popular option, created to signify what instruments are played, special performances, and other details.
Patches are also great to use for staff, including teachers, administrators, and other faculty. They are ideal for identification purposes, but patches may also be a way to celebrate milestones, recognize outstanding work, and for special occasions and dates. Patches serve many purposes, and we can help you design the perfect custom patch for the upcoming school year.
At Patches4Less.com, we know patches. We are a one-stop-shop for all of your patch needs. Whether you are looking for school patches for sports teams, student clubs, or faculty, we've got you covered. Our patches are perfect for uniforms, shirts, jackets, bags, backpacks, and more. The quality of our products and our customers' satisfaction are our top concerns. We make the process of designing and ordering patches easy, fast, and painless, though our customer service doesn't end there. We stand behind everything we do with our 100% Customer Satisfaction Guarantee. We offer high-quality patches without the high cost, and you get the flexibility of adding your customized design.
It's easy! Let's get started! Simply fill out our free quote form or email us. We'd be happy to help!