Back to School: The Iconic Letter Patch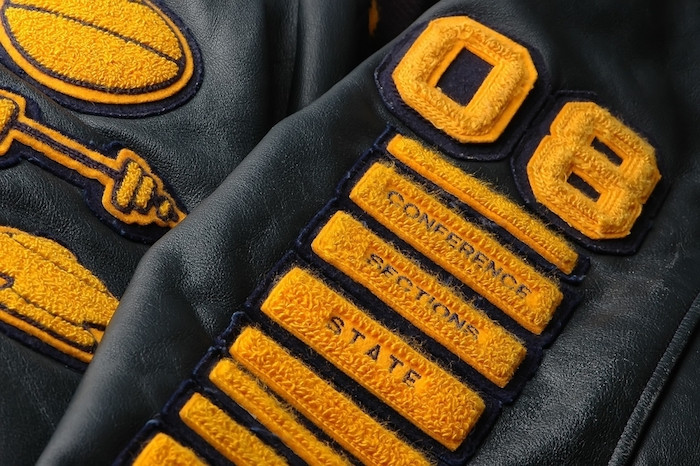 Summer is short, and it's almost time for kids to head back to school. Letter patches are surely not high on your list, though those classic letter patches mean a lot to your students, especially those who are members of sports teams, bands and more.
We can all remember the "letterman" jacket," also known as the varsity jacket, as it was one of the highlights of our time in high school. Earning that letter marked an achievement in sports or academics, worn as a badge of honor. The tradition continues with today's students, which is why it's best to offer the highest quality letter patches you can get.
There are a few different choices when it comes to patch types. Chenille patches are the most common, and the most familiar, offering a classic look with its soft, fuzzy yarn. Attractive and popular, it's most commonly made from cotton, but can also be made from rayon, olefin or acrylic yarns. For an elevated approach for your school, patches, embroidered, woven, or vinyl patches provide a contemporary look at a much lower price.
Graphic artists at a good patch producer can recreate your existing school design; however, they can also create a new one that will represent your school spirit effortlessly. They can work with you to craft a design that your recipients will display with honor.
Look for a custom patch provider that doesn't charge for artwork or revisions, this way you can ensure that your patches will look exactly how you would like before finalizing your order.
If you're looking for a first-rate provider for custom letter patches, we've got you covered here at Patches4Less.com. We are dedicated to providing the highest quality patches, at the lowest prices you'll find anywhere; also providing the finest possible customer service.
Feel free to give us a call at 1-866-847-2824, or email us at sales@patches4less.com to find out more. We're here to help you hit the mark on your new letter patches!