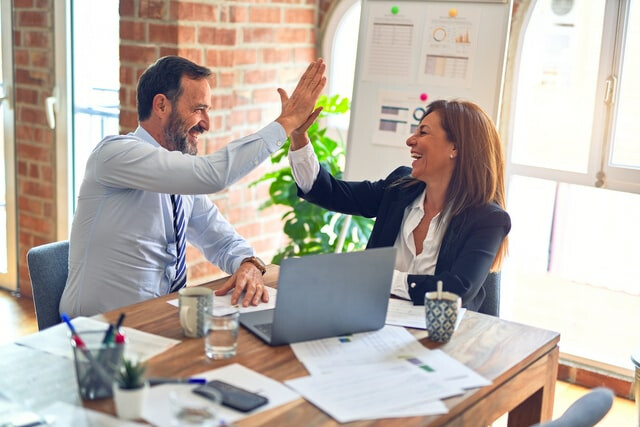 Boost Brand Awareness & Customer Confidence With Custom Patches
In today's business world, connecting with customers and earning their confidence is crucial. One easy and cost-effective way to boost confidence in your company or organization is with custom patches...
In today's business world, connecting with customers and earning their confidence is crucial. One easy and cost-effective way to boost confidence in your company or organization is with custom patches. Businesses and brands of all kinds are seeking fresh ways to market and promote themselves, and it's essential to find new ways of reaching potential clients. Custom patches are great for several reasons. Let's face it; people are wary of letting strangers into their homes or businesses for deliveries or for service. Custom patches for your business identify your staff as legitimate employees while adding a touch of professionalism to the uniform. This simple detail will add an extra sense of security to customers when employees show up to complete their job.
Patches are not limited to outside workers either. They are great around the office, used by both retail and service businesses. Patches offer a touch of style and detail that customers expect from any company they frequent. Custom embroidered patches are seen everywhere these days. They adorned work shirts, uniforms, vests, jackets, hats, backpacks, and more.
Whether it's a simple name patch or a larger patch with information and details about your company, custom patches are also great for building brand awareness. If you are willing to put your company name or logo where people can see it, it shows that you care what your customers think.
Companies and corporations are always looking for new ways to reach an audience otherwise might not get. Patches are a distinctive way to reach out to your valued existing customers while potentially attracting new customers in the process. An attractive custom patch will inspire people to learn more about your brand and what you have to offer. Custom patches boost your brand's exposure, elevating brand awareness in the process. A simple embroidered patch with a business name and logo can go a long way, attracting attention and getting your brand noticed.
Custom patches for employees are also great for trade shows and conventions. They can be worn by those attending, uniting your staff and assisting in team-building, or then can be handed out in swag bags. A unique custom patch will get people interested and intrigued about what your company has to offer. The goal for many pitches is to draw attention from potential clients, vendors, and customers. However, it will also get your staff excited about the products and services your company has to offer. Remember that custom patches can be created to say and show exactly what you want. While many business patches feature elements that pertain to them, such as logos, the company name, and location, they can be designed to drive home a point.
Companies are looking for instantly recognizable designs while representing the brand and the services provided. Custom patches come in any size and shape that you can imagine, so get creative. There is also a bevy of other options, including a host of thread colors, borders, backing options, and more.
At Patches4Less.com, we know the advantages that custom embroidered patches offer businesses. Not just for marketing and promotional purposes but also as a way to elevate custom confidence in your company. Patches provide an easy way to add a professional touch to uniforms, and they are great to stand out among other companies. We are dedicated to producing top-quality patches that can be worn with pride. We work hand in hand with our customers to ensure they get the patch they envision. Whether you are looking for employee patches or a thoughtful design that you can use for an upcoming marketing campaign, we can assist. And the best part is we make the entire process easy and effortless.
Give us a call toll-free at 866-847-2824 or email us and find out how easy ordering custom patches can be. You can also fill out our no-obligation free quote form and get started right now. Let us help you design the perfect custom patch.
---
Jesse Daugherty
Blogger
Hello, I'm Jesse Daugherty, a music enthusiast, sports aficionado, and an avid supporter of the arts. I'm a writer and content creator. For the past 5 years, I've shared my knowledge of custom patches and other promotional products, exploring their designs, meaning, and purpose.