Celebrate Sound! Custom Patches For Record Store Day 2021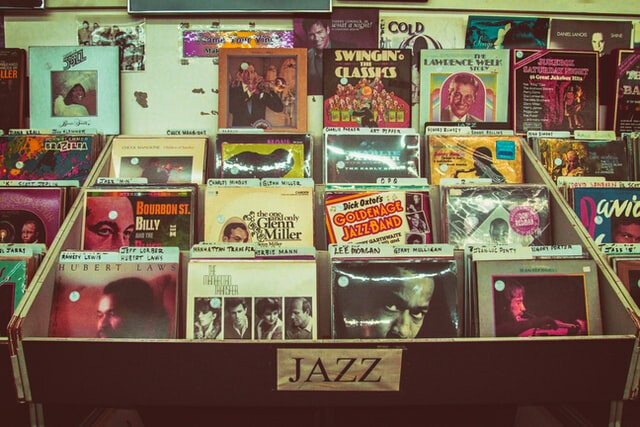 Record Store Day is an annual event that has grown into something special since its inaugural event in 2007. The event takes yearly on one Saturday every April and every Black Friday in November to "celebrate the culture of the independently owned record store." This year Record Store Day takes place on Saturday, June 12th, 2021, as things have changed slightly. The day is marked by discounted records and other events. If you are celebrating Record Store Day, what better way than with a custom patch that shows your passion for music and vinyl records? Great for fans and record stores alike, custom patches are a novel way to celebrate Record Store Day.
Record Store Day is an opportunity for fans to dive a bit deeper into their passion. Vendors, stores, and record labels offer significant discounts, unreleased records, and more across all genres. Custom patches are an excellent way for music lovers to wear their hearts on their sleeves, literally. Patches for bands can be seen in all sorts of shapes and sizes, with bold, eye-catching details that can't be missed. These patches are seen adorning everything from hats and jackets to backpacks, bags, and more. Record Store Day is a day of celebration for fans and artists, and custom patches offer a unique way to commemorate the day.
For the stores, labels, and vendors that are honoring Record Store Day, custom patches are a way to give something different to their customers. Patches can be customized to mark the day with interesting elements that pertain to their store and patrons. Consider adding the date and details regarding the establishment. For Record Store Day patches, add features related to music, such as instruments, music notes, and other images. You want something that will bring back memories of the experience, so think outside of the box and produce a custom patch that you may present with pride. They also make good merchandise!
As we mentioned above, patches can be customized in several ways. You may create something truly unique with different thread types, vivid imagery, colors, and even different backing options. It's all about the details when it comes to a well-designed patch, especially when memorializing a particular day. Custom patches may also be created with an exclusive appeal. These limited-edition patches will be a must-have for music fans and patrons. Producing a brilliantly designed patch is too difficult, and we are here to help!
At Patches4Less.com, we know custom patches. It's what we do! We have over fifteen years of experience, and we have crafted patches of all sorts. No matter the size or shape or what items you would like to include, we will bring your vision to life. Our incredible team of artists will work with you to create the perfect patch for the upcoming event. Record Store Day is right around the corner; it's time to get ready! Let's get started with your order. Get a free quote or email us! Let us show you how easy ordering custom patches can be!