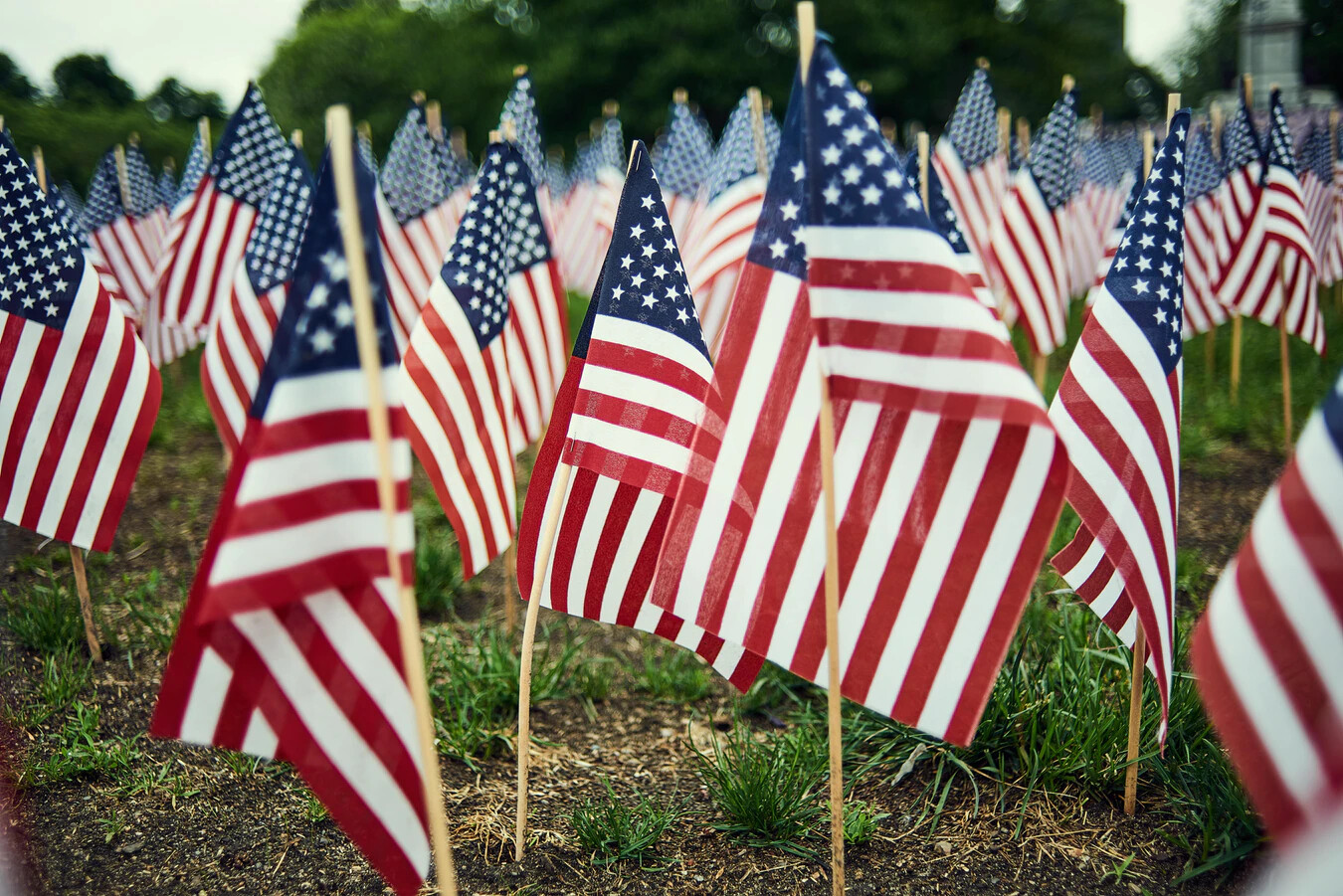 Celebrate With Honor! Custom Memorial Day Patches
Memorial Day is a day in which we honor and mourn military personnel who have died performing their military duties. For people who have lost a loved one, it's a...
Memorial Day is a day in which we honor and mourn military personnel who have died performing their military duties. For people who have lost a loved one, it's a day to visit cemeteries and monuments. Many place an American flag on graves of military personnel in national cemeteries. However, there are several different ways to remember those who protected our freedoms. While there are several traditions and events to commemorate Memorial Day, have you considered custom patches as a way to honor those who made the ultimate sacrifice? While we're familiar with uniform patches worn by military members, they can also be produced as a particular way to acknowledge the day. The best part is that patches can be designed to say and show exactly what you want!
Patches are used for many reasons. We're most familiar with them from seeing them on uniforms, and especially military uniforms. Patches are a staple of any U.S. military uniform, which is why they are also ideal when used as memorials. Patches are presented for promotions, noteworthy accomplishments, and achievements, while custom patches are created for different units and morale. These patches are more than a showcase of a soldier's military career; they are keepsakes. These patches also serve as a source of pride and bring back memories for recipients, presenters, and peers. Perfect for acknowledging noteworthy moments, patches are also distinct ways to celebrate dates, places, and people.
As we mentioned earlier, you can customize your patches to say and show exactly what you want. Memorial Day patches should tell a story, and they are a different way to pay tribute to those who dedicated their lives to our freedom. When designing a patch, consider the characteristics of the person or event you are honoring. Adding elements that will foster a personal touch and sentimental value is a good idea. This will take your average patch and turn it into something unique and eye-catching. Memorial patches should include important dates and slogans, though you can even add logos, emblems, and other imagery.
With a full range of options to choose from, you can create something truly unique and special. From different types of patches and attachment options to adding detailed images and even unique thread colors, crafting an eye-catching patch is easy. Custom patches can be prepared with hot cut edges or Merrow borders; we can add additional thread colors or metallic and neon threads for an added appeal. Depending on the patch's purpose, you can opt for different attachments, including tape backing, iron-on patches, velcro patches, or patches with a plastic backing. Of course, we offer sew-on patches as well.
With Memorial Day right around the corner, now is the time to order your patches. Here at Patches4Less.com, we understand the importance of honoring those who have sacrificed it all for our freedom. We take pride in what we do, and you can count on us to deliver top-quality patches. With over fifteen years of experience and a talented team of artists, we will bring your concept to life with striking colors and vivid details. Ready to get started on your order? Get a free quote or email us. We'd be honored to work with you to create the perfect custom patches for Memorial Day.
---
Jesse Daugherty
Blogger
Hello, I'm Jesse Daugherty, a music enthusiast, sports aficionado, and an avid supporter of the arts. I'm a writer and content creator. For the past 5 years, I've shared my knowledge of custom patches and other promotional products, exploring their designs, meaning, and purpose.