Collecting Custom Embroidered Patches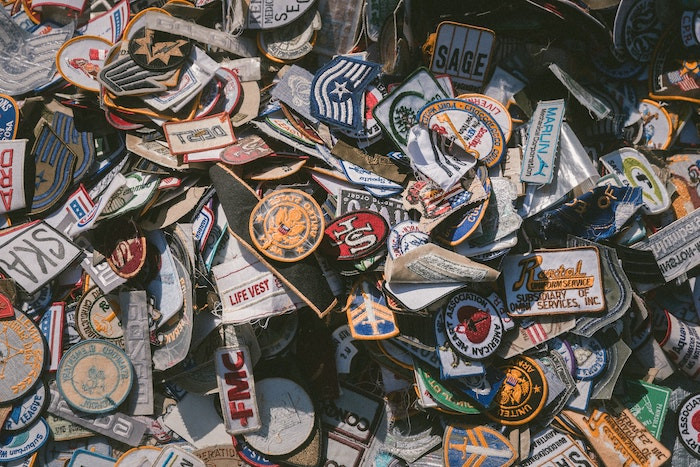 Patches, like pins and more, are traded and collected around the world. It's become an entertaining hobby for many, and agencies from around the world practice patch trading. This serves as a sign of cooperation between departments or units, while the patches are kept as keepsakes.
We often see law enforcement, fire, and emergency service personnel wearing patches based on their station and role. Different departments are generally responsible for designing their own patch. With each station having multiple patch designs, it means that collecting custom patches is popular among the ranks. Law enforcement officials also design custom patches for charity and fundraising events. These patches tend to be a bit rarer and are highly sought after by collectors due to their rarity.
Boy Scout and Girl Scout patches are popular collector items as well. Scouts earn these badges based on their accomplishments and merits. Each age group has its own special patch, while an event called the "Trade-O-Ree" was established to buy, sell, and trade Boy and Girl Scout memorabilia. Patches have become some of the most coveted items. Scouting patches can also be found online and in surplus stores around the nation.
NASA has had an official patch for each mission since the Gemini V launch in 1965. The patches used to be embroidered, but are now crafted from non-flammable "Beta cloth" with the design screen printed onto the cloth. The support crew and other personnel are given standard embroidered patches, and these have become incredibly popular for collectors. These are excellent patches to have, especially if worn by the actual folks working on the mission.
Here at Patches4Less, we are a leading provider in custom embroidered patches. Our team of designers and graphic artists will work with you every step of the way to ensure your patches are exactly what you envisioned.
We can help you create something that is sure to stand out, making your patch a must-have for collectors. You can call us toll-free at 866-847-2824 for any questions you may have. You can also get a free quote or email us! Let Patches4Less show you how easy and painless designing custom embroidered patches can be!