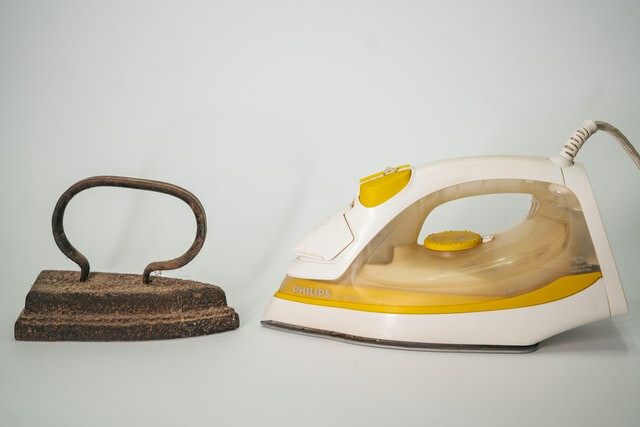 Jan 5, 2022
Common Thread! Iron Out All Details About Iron-On Patches
The best part about custom embroidered patches is the capability to bring your ideas to life with a vivid, unique design. There are several ways to make your patch stand...
Author: Jesse Daugherty
The best part about custom embroidered patches is the capability to bring your ideas to life with a vivid, unique design. There are several ways to make your patch stand out. They can be used to add to your style or as a means of identification; however, they are also good for marketing and promotional purposes. We're all familiar with patches, most of us thanks to employee uniforms and sports jerseys. With several customizable details, it's essential to understand what's necessary.
One of the most significant details about custom patches is the attachment option. Sew-on patches are the most traditional method, but they can be tricky to apply. Iron-on patches have grown in popularity, and it's not hard to understand why. Iron-on patches are easier to use for any garments than sew-on patches, and they require very little skill or know-how. The easy application makes iron-on patches popular, and just like any other embroidered patch, the design is entirely up to you. Today we learn more about iron-on patches, their uses, and the application process. Let's go!
Iron-on patches are the fastest and easiest way to attach custom patches to a garment. Great for jackets, vests, hats, and other cloth materials, iron-on patches are durable and eye-catching. However, there are a few things to keep in mind. Not every fabric is suitable for iron-on patches. Stretchable fabrics and other materials such as leather cannot tolerate high heat. This means that they are not appropriate for iron-on patches.
Cotton is the perfect material, as it can withstand the heat from the iron while providing a strong bond between the fabric and the adhesive backing of the patch. For the other fabrics mentioned above, choose a different attachment option. Sew-on patches can be applied to nearly every material, though alternatives like tape backing and Velcro supply much more flexibility. Sew-on patches will last, while Velcro patches are great for moving patches from one garment to another or for washing purposes.
As for the rest of your design, consider the purpose of the patch, as well as the size and the shape. These options are the perfect place to start before moving forward to select the thread and backing colors. Now that you have a general understanding of using iron-on patches let's discuss the application process. Don't worry; it's easy!
There are a few ways to apply an iron patch to your favorite garment. The first step is to make sure that your patch has the correct backing. When choosing a patch to iron, make sure the backing is a plastic-like film. It should have a slick feel and look like a thin plastic coating. The coating heats up and bonds your patch to the surface of your chosen garment.
When selecting an item to apply a patch to, make sure the fabric weighs equal to or greater than the patch you will be ironing on. You don't want to use a thick patch to a thin garment. Next, it's time to prepare the attire for the patch. Wash the garment and be sure that it is dry and free of any lint or debris. If the item is an accessory such as a bag or backpack, clean the surface with light soap to remove any oils and rinse well. Make sure the item is dry before you start ironing on the patch! Once you have a clean, prepared garment, it's time to start the ironing process.
First, ensure that the jacket, vest, or accessory surface is a stable, heat-resistant surface. An ironing board is the best option. Also, be sure that the item is free of wrinkles. Next, place the patch on the surface of your fabric where you want it to be. Remember, this is a reasonably permanent process, and the plastic is hard to remove once the heat is applied. Measure twice and iron once. Make sure to turn your iron to its highest setting that your garment can handle. Remove any water from the iron that is used for steaming. You don't want steam while ironing on a patch. Once the iron has heated up, place a thin towel or heat-resistant silicone sheet over the patch to protect the garment and patch. Be careful not to move the position of the patch. Once the iron is heated to the setting you have chosen, place the iron over the patch and press firmly, keeping pressure and heat on the patch for 15-20 seconds so that the plastic melts and bonds to the garment. Remove the iron and allow the patch to cool. Once cool, check the patch's edges by gently lifting up to see if any portion didn't adhere. If you notice any lifting, reapply the iron over the towel for another 10 seconds, ensuring pressure once again, and be mindful of the area that needs attachment. Once again, let the patch cool and recheck it. Repeat the process until the patch is attached.
Now that you know the basics of iron-on patches let's get started on your order. We have been designing and creating custom embroidered patches for over fifteen years. We take pride in what we do, and we will work with you to create patches that will be worn with honor. We offer various options, including thread colors, a wide range of sizes, and more.
To find out more about what we do and what patches will work best for you, call us toll-free at 866-847-2824 or email us. Let us help you create some great custom patches.