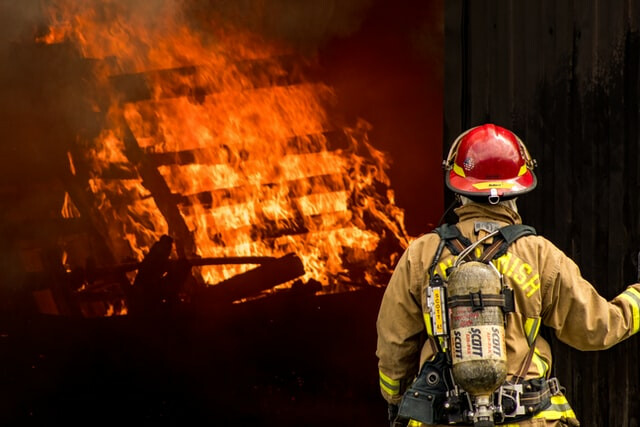 Create Camaraderie! Custom Firefighter Patches For Team Building
At Patches4Less.com, we have over fifteen years of experience creating custom patches. We've seen patches of all sorts, producing them in nearly any shape and size imaginable. However...
At Patches4Less.com, we have more than fifteen years of experience creating custom patches. We've seen patches of all sorts, producing them in nearly any shape and size imaginable. However, we are still surprised by some of the custom patch designs that we see. The best part about producing embroidered patches is that it's always something different. Patches are used in a variety of ways, and they are quite popular among firefighters. Each fire department has its own embroidered patches, though patches may also celebrate specific departments or even an individual. Simple but effective, a custom patch can uplift an entire station and help the whole team in several ways. It's all about building trust and camaraderie while displaying it with pride.
Much like military patches, firefighter patches are an honor and a part of the heritage. The right to wear a station's patch is no easy challenge, but it's worth the effort. For new cadets and firefighters, fire department patches are a great way to make them feel like part of the team. They serve as an introduction of sorts, unifying the team and helping new members feel like a part of the culture. However, firefighter patches are also suitable for community outreach. As a symbol of your team, sharing patches at schools, fundraisers, and community functions will raise awareness for important causes. Hand them out at events such as 5K races, parades, or school rallies. Custom patches may also be sold to raise money for the station or charity. They are much more than part of the uniform; patches help cultivate a positive culture while raising awareness in the community.
Another benefit of custom fire department patches is that it gives people the chance to show off some personality. Custom firefighter patches help raise awareness and team building and be used to boost the morale of the station. It's all in the details, and you have complete control over what to include. Most firefighter patches are seen shaped like a Florian cross or shield; however, there are several ways to create a unique patch that stands out. From patches shaped like fire engines to dancing flames, and other tools of the trade, we've seen firefighter patches of all sorts. The options are endless, and the end result will speak volumes about your team, station, or department. Design something personal and meaningful that may be shared with other members as a way to boost morale.
Firefighter patches celebrate history and identity. The artwork tells a story that will be shared among members, as well as the community. Custom fire department patches have been used in fundraisers and public awareness campaigns, and recruiting events. The benefits that come from a well-designed custom patch are far-reaching. It's all about the details. When done correctly, patches can boost morale and assist in team building, all while celebrating the history and raising awareness along the way.
At Patches4Less.com, we have produced firefighter patches of all sorts. We have produced custom morale patches, as well as uniform patches and many others. Firefighter patches are an important part of the culture, and they serve as an excellent place to build camaraderie and trust. We know what it takes to create top-quality patches, and we take pride in everything that we do. Our exceptional team of artists and designers will work with you to devise a patch that your team, station, and department will wear with pride. Ready to get started with your order? Simply get a free quote or email us. We'd be honored to work with you!
---
Jesse Daugherty
Blogger
Hello, I'm Jesse Daugherty, a music enthusiast, sports aficionado, and an avid supporter of the arts. I'm a writer and content creator. For the past 5 years, I've shared my knowledge of custom patches and other promotional products, exploring their designs, meaning, and purpose.