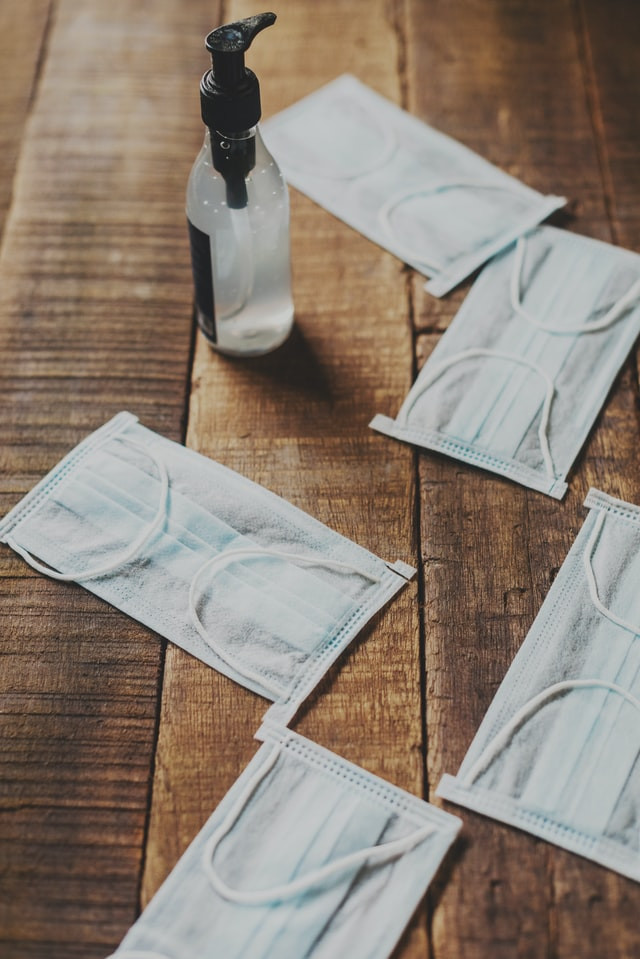 Create Custom PPE For Your Business
..
At Patches4Less.com, we know custom patches. It's what we do and what we specialize in. However, 2020 has made everyone adapt. While we still design and create the best custom patches on the market, we also know the importance of staying safe and healthy during these unprecedented times.
That's why we now offer a line of PPE products to help combat the COVID-19 pandemic. At Patches4Less.com, you can now find a whole range of PPE, including masks, hand sanitizer, and more, all of which can be customized with your business information, logos, and more.
First, let's talk about face masks. By now, we've all worn them, and we are aware of what we like. we offer a full line of masks, including a five-pack of cotton knit face masks, youth shaped face masks, disposable blank face masks and bandanas,. Some of these products can be customized to include your organization's brand or logo.
Our cotton knit face mask is designed for maximum comfort, going beyond standard cotton masks by incorporating Sciessent's Agion® treatment into the fabric. Sciessent is a U.S.-based provider of antimicrobial solutions.
The three-ply, 100% cotton jersey face mask covers the nose and mouth. Elastic stretch binding ear loops hold it in place. The youth shaped face masks were designed for smaller faces. The mask is shaped for comfort, offering a dose of protection for the little ones.
The three-layer mask is customizable. Add some color and a unique design that promotes your brand or message. The full-color custom design is crafted from a contoured blend of cotton, polyester, and spandex. The comfortable nose bridge, adjustable ear loops and a filter pocket round out the design.
Our disposable blank face masks also feature a three-ply design. The FDA-approved design is medical-grade. The disposable design is not customizable and is available in standard adult size.
We also offer customized polyester mask keepers. The keeper – consisting of a polyester lanyard and two bulldog clips to secure both sides of the mask – enables you to securely hold your mask around your neck without having to worry about setting it down on a contaminated surface to eat, drink or speak.
For those looking for something a bit different, our bandanas are a unique option as well. The full-color customized tubular bandana can be worn as a mask, bandana, headband, or scrunchie. The 20" x 10" provides plenty of coverage. We also offer a customized half-size tubular bandana. This arrives in a 10" x 10" design and can also be used as a mask, bandana, headband, or scrunchie.
Now that we've talked about masks, let's talk hand sanitizer. Our super large hand sanitizer gel was designed to kill germs and keep you healthy and is FDA-approved. This size sanitizer gel is not customizable. The bottle features a push pump for easy use.
We also offer custom hand sanitizer in a smaller bottle. These one-ounce bottles can be customized, letting you showcase your brand, businesses, or organization. The sanitizer features a light citrus scent while containing 62% ethyl alcohol content.
If you are interested in finding out more about our full line of masks, bandanas, and sanitizers, head over to Patches4Less.com's PPE page. We're here to help keep you safe and promote your brand at the same time!
---
Jesse Daugherty
Blogger
Hello, I'm Jesse Daugherty, a music enthusiast, sports aficionado, and an avid supporter of the arts. I'm a writer and content creator. For the past 5 years, I've shared my knowledge of custom patches and other promotional products, exploring their designs, meaning, and purpose.