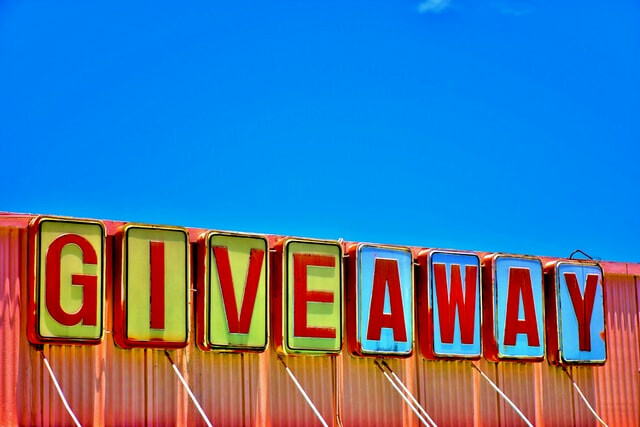 Create Limited Edition Patches For Social Media Giveaways
At Patches4Less.com, we know custom patches. We've been designing and crafting them for over fifteen years. We know what it takes to make a high-quality patch for any...
At Patches4Less.com, we know custom patches. We've been designing and crafting them for over fifteen years. We know what it takes to make a high-quality patch for any use. Custom patches are a great way to add personalization to a shirt, jacket, backpack, bag, and more. Not only are they ideal for branding purposes, but they are also optimal for marketing and promotion. Companies, labels, organizations, and businesses of all sizes are looking for unique, new ways to promote themselves. While custom patches have been used in the past, there are fresh ways to use these products to your advantage. Have you considered using limited edition custom patches for merchandise? Or even as a fundraiser? Another great way to use custom patches is for social media giveaways.
Everyone has a social media account these days, many with two or three. These platforms can be used to spread your name or business further than ever. A great way to do so is through social media giveaways. There are a variety of ways to put together a special giveaway for your fans and supporters. Using a limited edition custom patch is the perfect way to expand and raise awareness. Patches can be customized with your name, logo, and other essential details. When creating a custom patch, be sure to think creatively and design something that stands out from previous designs. Offering an exclusive design to your followers and subscribers will undoubtedly take your label to the next level.
Custom patches are highly effective at marketing and promotion. Even more so are limited edition patches with an exclusive appeal. Your fans want to feel like they are part of the movement. Not only will your followers feel like a part of the team, but they will also share your message with others around them. Creating a social media giveaway with exclusive custom patches will take your name or organization to new places. Design an eye-catching design that can be shared and notice all the new attention you are receiving. Offer a limited number and let your supporters take your design far and wide!
While unique custom designs are great for giveaways, custom patches are also a welcome addition to any merchandise collection. No matter if you are a band, sports team, a brand, a nonprofit, an online content creator, or a business, custom patches are a great promotional item. Simple and effective, custom patches can say a lot without costing a lot. They are ideal alongside t-shirts, pens, hats, and other merch, offering something different and unique that can be worn with pride.
Custom patches can do a lot for any company. At Patches4Less.com, we know the benefits of custom patches, and we've created all sorts. No matter what type of business, corporation, or brand you are, we can create a custom patch just for you. With our top-quality materials and artwork, combined with our quality control standards, we offer the best custom patches on the market. With years of experience designing thousands of patches, you can count on us to know what works. We offer a full range of customization options, which means you will get the patches you envisioned. Let us show you how easy designing and ordering custom patches can be! Get a free quote or email us. We'd be honored to work with you!
---
Jesse Daugherty
Blogger
Hello, I'm Jesse Daugherty, a music enthusiast, sports aficionado, and an avid supporter of the arts. I'm a writer and content creator. For the past 5 years, I've shared my knowledge of custom patches and other promotional products, exploring their designs, meaning, and purpose.