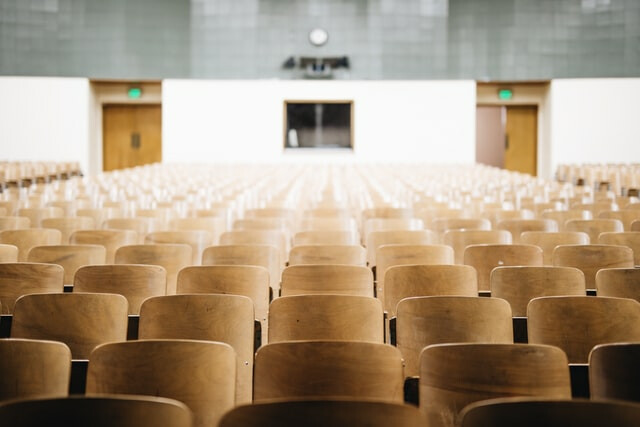 Creating Custom Patches For University Sports Teams, Clubs & Organizations
It's officially Fall, and school is back in session. While Summer has ended, it also means a new beginning for students across the globe. Children, kids, and young adults are...
It's officially Fall, and school is back in session. While Summer has ended, it also means a new beginning for students across the globe. Children, kids, and young adults are heading off to learn something new and move toward their future. Back to school time is an exciting time for students, especially college students and the schools that welcome them. All the planning and organization comes to life, and so does a whole new array of custom products to foster school spirit. Promotional products are a great way to build camaraderie, raise funds for school programs, and more.
Custom patches are rather popular, used by students, professors, and even alumni. They are also used by sports teams, clubs, and other organizations to show school pride and affiliation. While patches were originally used to cover torn points in garments, they are used to decorate clothing and accessories. Embroidered patches give you creative control over every aspect of the object; from the thread color to the imagery and text, you have all the freedom to devise something unique.
College patches typically feature the college or university's logo, mascot, emblem, or crest. These patches are adorned with the school colors, used on uniforms, blazers, jackets, hats, backpacks, bags, and other items. Many colleges sell patches that feature the school's name or logo, though custom college patches can be created to showcase personality and style. When crafting a patch, you get to choose the style, size, color, border, backing, and more, adding a touch of individuality in the process.
College patches are often made to represent the university as a whole, though specific groups will create their own. Sports teams, groups, clubs, sororities, fraternities, first-year students, and alumni all have unique patches. As with any custom product, patch designs and styles vary greatly depending on the purpose and the audience. Patches are ideal for sports teams members, as well as the fans. These patches add a personal touch to team uniforms or are sold to fans at concession stands. They are also a remarkable way for teams to raise money and show their school spirit. Football teams, soccer teams, baseball teams, swim teams, track and field teams, hockey teams, and other teams have patches created to represent them. When producing a patch for a specific university sports team, add elements such as mascots, the year of the season, and other school-related elements.
Patches may even be produced to commemorate a special season, showcasing accomplishments, ranks, and more. They are also a great handout for game days, ushering in a new school year with plenty of school spirit. We can't forget about the sororities and fraternities. Around 750,000 undergraduate college students are part of a college fraternity or sorority each year. Custom college patches with the fraternity or sorority symbol are prevalent, used for identification purposes, and applied to jackets, sweaters, and hats. College patches are also ideal for presenting to alumni. They are used as a way to encourage support, offering a complimentary patch when asking for donations. These patches may also be sold at the bookstore or in limited-edition vintage-styled designs that will go over well with alumni.
At Patches4Less.com, we know what it takes to produce great custom patches. We have created patches for sports teams, businesses, universities, motorcycle clubs, and other organizations for over fifteen years. Ideal for uniforms, backpacks, jackets, and other garments, ordering patches from us means receiving top-quality patches at unbeatable prices. We offer the flexibility of creating the exact patch you desire, regardless of shape, size, or fabric.
To find out additional information about our custom patches or to place an order, give us a call toll-free at 866-847-2824 or email us. You may also fill out our free quote form here. Let us show you how easy creating patches can be.
---
Jesse Daugherty
Blogger
Hello, I'm Jesse Daugherty, a music enthusiast, sports aficionado, and an avid supporter of the arts. I'm a writer and content creator. For the past 5 years, I've shared my knowledge of custom patches and other promotional products, exploring their designs, meaning, and purpose.