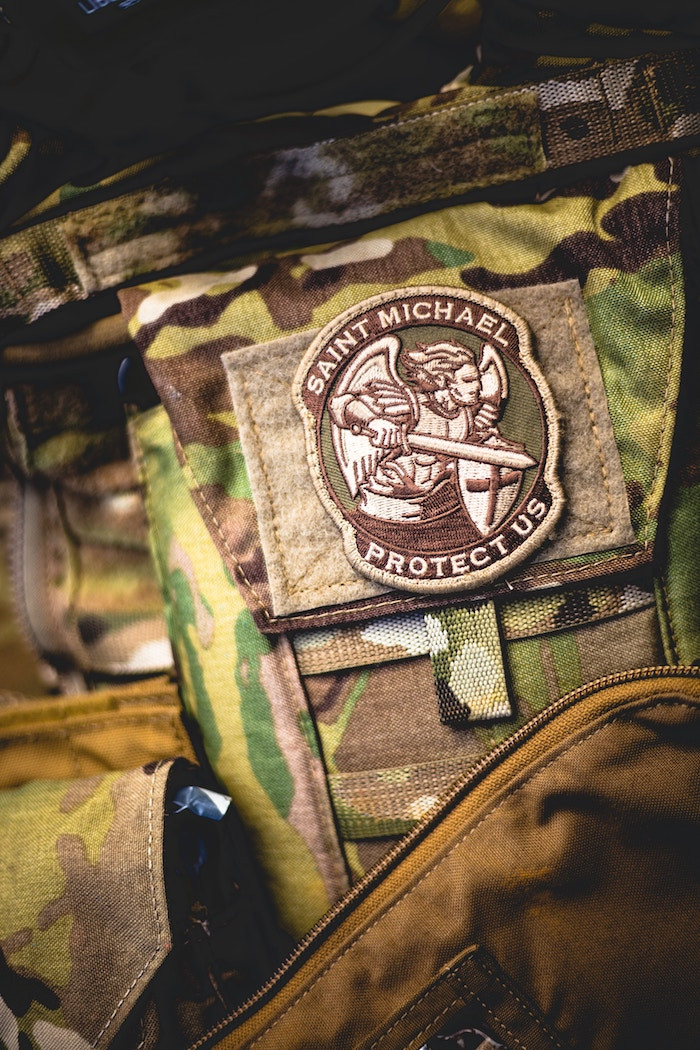 Creating Customs: Custom Patch Options Add Appeal
For anyone looking to promote a cause, announce your membership in a group, make a political statement, or increasing awareness of your brand, custom embroidered patches are an ideal way...
For anyone looking to promote a cause, announce your membership in a group, make a political statement, or increasing awareness of your brand, custom embroidered patches are an ideal way to do so. While the stand patch alone is excellent, there are a few high value, low-cost options that can take your patch to the next level.
There is no question that custom patches add appeal. There is nothing wrong with the standard patch, and their effectiveness, extras can be added to give your design an extra visual appeal to make them more memorable.
The Basics: Selecting The Right Patch!
It's not difficult to design great looking patches for uniforms, jackets, vests, backpacks, and more. Here at Patches4Less.com, we will work with you every step of the way to create the ideal size, shape, and style for your specific patch.
Our graphic artists are the best in the industry with the design capability to take anything from a simple drawing to a fully finished design, crafting patches you will wear proudly. Everything starts with a basic patch. Upon selecting the size, shape, thread color(s) and twill color, it's time to consider those find custom details that will elevate your patches.
Add Some Color!
Color adds an eye-catching appeal to anything. The more color, the visual impact your patches will have. We offer up to seven thread colors for your design free, though you have the option to add additional colors for a slight extra fee.
Metallic threads offer a bright look and a visual pop, which is sure to get noticed. For a bolder look, we can add neon-look threads to your design, which is sure to add that "wow" factor many are looking for. Our art staff can help you decided if the look is right for your design.
In the Details: Bold Borders!
At Patches4Less.com, we offer two different border options for your patches. The standard border is what we refer to as a "Merrowed" style. This is a standard raised edge which brings your patch into sharp relief against the garment.
"Merrowed" comes from the Merrow® brand of sewing machine which creates the overlock stitch that makes the rounded look of the edge. The other option is the hot cut border. Opposed to the raised edge, this style lies flat against the garment in question, providing a sharp and distinct look.
The optional border is perfect for custom shaped patches, especially if you're looking to decrease the visual separation between patch and garment.
Attachment Options: Permanent, Temporary, or In-Between?
We offer a range of attachment types for your custom patches. The right attachment depends on several factors:

Do you need permanently attached patches?
Do you prefer fast, easy attachment or a slower, more secure method?
Do you need to be able to remove, exchange, or replace patches often?
Do you want to move patches among different garments?
The most basic attachment style is also the most permanent, the classic sew-on patch. This attachment has no adhesive or other means of attachment, designed solely to be sewn on. This is the standard method for all patches. Optional methods offer a more straightforward way to attach your patch, adding the flexibility of use as well. Iron-on patches add a heat-sensitive adhesive to the twill backing.
This makes for easy and fast attachment. Simply position the patch, place a cloth over it to protect the embroidery from the heat, and briefly apply heat from an iron or garment press. This attachment is considered permanent, though it is likely to be less so than a sewn-on patch. For the best of both worlds, combine both sew-on and iron-on. This allows the use of iron-on adhesive to hold the patch in the exact place you want to sew it on.
Once sewn into place, the patch is likely to outlast the garment it's attached to. An optional plastic backing can be added as well, providing added support to keep their shape.
And There's More! Beyond On Sew-On or Iron-On
Velcro patches can also be created, perfect for military uniforms and other applications in which you might want to move patches among garments. One side of the hook-and-loop fastener is attached to the patch, the other is sewn onto the garment.
The patch can then easily be attached or removed as needed. This is a perfect option for military morale or tactical patches. Button loops are the answer if you are looking for a patch that can hang from a lapel pin or button. These do not require any sewing or gluing, which also means that the patches can be attached to the garment and can be transferred quickly. Tape backing is also an easily removable, temporary option, ideal for patches that need to be attached quickly for temporary events.
Our remarkable customer service staff is here to assist you in choosing the right custom patch options for your specific needs. No matter what your selection, you will receive our world-famous signature customer service. You can depend on Patches4Less.com for all your custom patch needs.

---
Jesse Daugherty
Blogger
Hello, I'm Jesse Daugherty, a music enthusiast, sports aficionado, and an avid supporter of the arts. I'm a writer and content creator. For the past 5 years, I've shared my knowledge of custom patches and other promotional products, exploring their designs, meaning, and purpose.