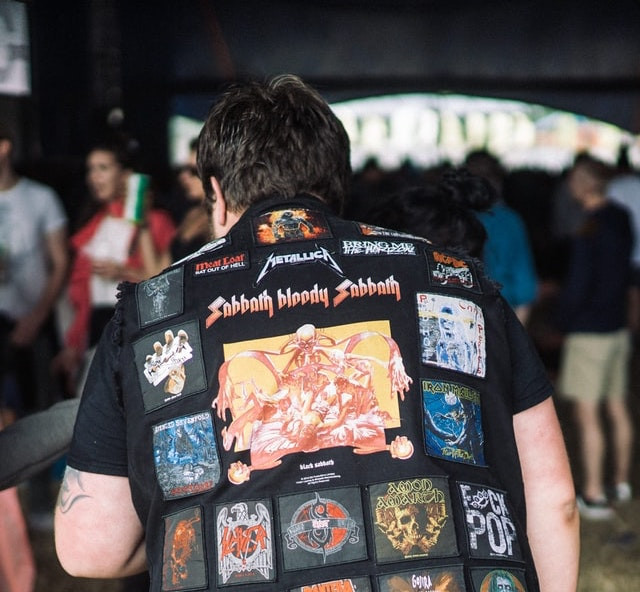 Creating Stylish Custom Patches For Your Everyday Fashion
Sure, custom patches are great for uniforms, but patches can also be used simply to elevate your style. Custom patches can be seen on our favorite sports uniforms, as well...
Sure, custom patches are great for uniforms, but patches can also be used simply to elevate your style. Custom patches can be seen on our favorite sports uniforms, as well as business and military uniforms, but they can also be used to make a fashion statement as well. There are several different ways to include custom patches into your style, and we can help. At Patches4Less.com, we've designed patches of all sorts, and we know exactly what it takes to make a great design that you can wear with pride! Let us show you!
Patches have been used to show allegiance for a long time. They have been used by organizations to spread messages for good causes. Custom patches are even used by our favorite bands, musicians, artists, and more as promotional items. People also used patches to share ideas, slogans, movements, and more. Adding a custom patch can say something about you while taking your personal style up a notch. Get creative and design a patch that showcases your personality!
Of course, size matters when it comes to style. Small custom patches are a unique way to accent your style, offering a classy yet rebellious approach. However, if you are looking to stand out and be bold, larger patches are ideal. While smaller patches can lack detail, their simplicity adds to their appeal. Larger patches can be much more intricate and detail-oriented. No matter what size patch you desire, we've got you covered! The placement of your custom patch is important as well.
The placement has an effect, and some areas are much more noticeable than others. A custom patch on the heart area or the back stands out more than a small patch on the wrist or collar. Are you looking to make a statement? Or are you looking to add a subtle dose of style and personality to your wardrobe? The choice is yours! But, what do you intend on applying your new custom patch on?
Denim and patches have a long-standing relationship, but you don't have to stop there. Add custom patches to your jackets, shirts, bags, backpacks, and more. Leather, cotton, and chiffons are also great options. Take that old leather jacket to new heights with a custom patch. Customize your favorite backpack with meaningful patches that say something meaningful. The best thing about patches for style is that you have full control over the design, the placement, and more.
Remember, you can have one large patch or a collection of patches that have meaning. Patches are not just for clothes either. Customize your sneakers, phone cases, and more with custom patches. Stand out, be bold, and showcase your personality.
At Patches4Less.com, we have been creating custom patches for over fifteen years. We have an incredible team of graphic designers and artists who will work with you to create the perfect custom embroidered patches.
No matter if you are looking for promotional products for your band or are merely looking to enhance some of your favorite garments, we've got you covered. Get a free quote or email us. Let us show you how easy ordering custom patches can be!
---
Jesse Daugherty
Blogger
Hello, I'm Jesse Daugherty, a music enthusiast, sports aficionado, and an avid supporter of the arts. I'm a writer and content creator. For the past 5 years, I've shared my knowledge of custom patches and other promotional products, exploring their designs, meaning, and purpose.