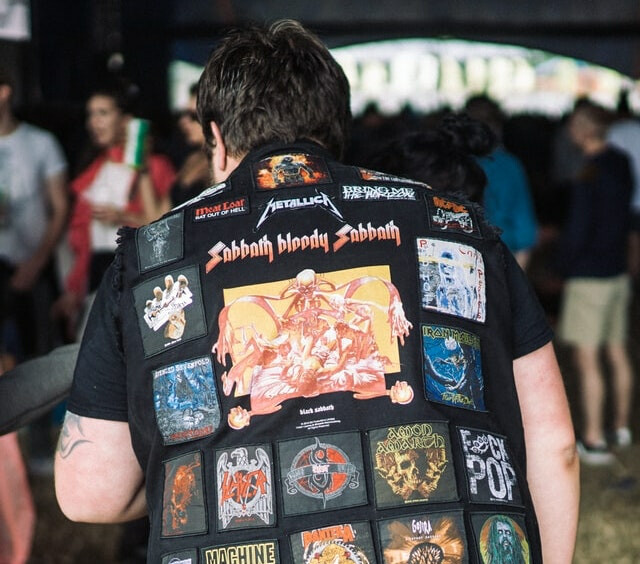 Creative Custom Patches For Creative Brands
Artists, musicians, and creative-inspired brands seek new ways to reach their fans. People want to feel like they are a part of something and look for bold ways to show...
Artists, musicians, and creative-inspired brands constantly seek new ways to reach their fans and customers. In turn, fans look for novel ways to show their support. Custom patches are the perfect way to connect.
Whether you are looking for a creative marketing tool, or something exclusive for your supporters, embroidered patches are the way to go. A well-designed patch is a showcase of creativity and personality.
Artists, Bands and More
The many customizable options make patches excellent for creative folks. The artwork and color are the first thing people notice. A custom patch with vibrant colors will grab people's attention.
Band and musician patches typically feature logos and text. The exclusivity of limited editions make these patches popular with fans and memorabilia collectors. Artists in all media can use patches to showcase their art in a wearable form. Patches are colorful and vivid. The most vibrant patches are the most noticeable. They are a terrific way to give something unique to your fans.
Marketing and Promotion
Marketing and promotion is easy with creative patches. Businesses use them for brand awareness purposes. They are perfect for artists and musicians as well.
Patches are small billboards that attract attention from others. An attractive patch is a great conversation starter and can draw interest from those who haven't yet discovered your talents. Creating a custom patch is an effective way to raise awareness.
Merchandise
Exclusive merchandise is a must-have for fans. Merchandise can be a dependable revenue stream. It's also a good way to provide your fans with limited-edition items.
Unique patches are an excellent addition to your merchandise. They are fantastic offerings at concerts, art exhibitions, and other events. Custom patches are an affordable item for fans. You can also apply patches to apparel such as hats, shirts, bags, and backpacks. Get creative and devise something meaningful and memorable.
Designing a great-looking embroidered patch is easy. For artists, patches can be another extension of their creativity. For fans, they are treasured wearable keepsakes. Find out additional information about creating custom patches here.
---
Jesse Daugherty
Blogger
Hello, I'm Jesse Daugherty, a music enthusiast, sports aficionado, and an avid supporter of the arts. I'm a writer and content creator. For the past 5 years, I've shared my knowledge of custom patches and other promotional products, exploring their designs, meaning, and purpose.