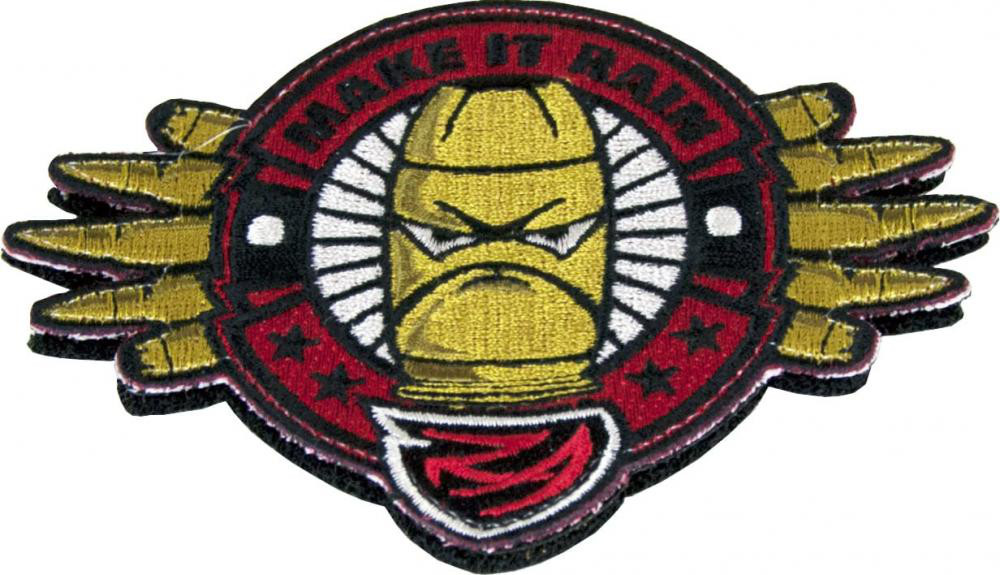 Creative Ways To Use Custom Patches
Embroidered patches are often seen as embellishments to shirts, coats, vests, and other fabric items. Here are other creative ways to use custom patches!
Embroidered patches are often thought of as embellishments to shirts, coats, vests, tote bags and other fabric items. They're useful for decorative purposes, to denote membership in groups, to highlight achievements, or as a part of a uniform. Businesses use custom patches to present their logos to the public, and to boost branding in a simple yet effective manner. But embroidered patches are more than accessories to apparel. They make great gifts and commemorative pieces. Here are some other creative ways to use custom patches:
Birth Announcements
Handing out cigars, mailing paper announcements, or simply making phone calls are some traditional ways to announce a baby's birth. Modern parents have leveraged technology for the task using social media to make quick posts and present pictures to circles of friends and family. According to the Baby Center, a pregnancy and parenting website, 72 percent of new parents recently surveyed used social media sites, including Facebook and Twitter, to announce their baby's birth. The same percentage of parents also texted their news to loved ones. 76 percent used the phone call method, and just 44 percent emailed their announcement. Embroidered patches provide a stylish platform for you birth announcements. Forget about those photo postcards that hang on the fridge. Frilly card stock announcements are great for scrapbooks, but why seal your exciting news in a closed book? Why not hand out custom embroidered patches with creative designs on a durable twill material? Friends and family can attach their patches to their favorite fabric items, or display them in a shadow box, on a shelf, or other places.
Anniversaries
Anniversaries are a good time to indulge in a celebratory meal at your favorite restaurant. A romantic evening on the town, a trip to some remote vacation destination, or some simple gestures of appreciation are excellent ways to convey your affections. Quirky gifts also make the occasion special. Toss out the old traditional gifts-by-year guidelines and give your significant other a surprise… Wear them as reminders of that special day, and keep them as cool keepsakes.
Birthdays
Birthdays are the perfect patch occasions. If you're throwing a party, you'll surely need the basics birthday hats, horns and other fun favors. But why not give away some custom patches, too? Your guests will go home with something different and distinctive. You might even attach your patches to an interesting garment that the birthday boy or girl can wear at the party!
Marketing Events
Embroidered patches are great giveaways for marketing events or fundraisers. They're the ideal place to put your logo, statement or a simple message that relates to the day. Strike the right balance of appropriate and amusing, and you'll have a hit product on your hands!
These are just a few of the countless ways to use embroidered patches for any instance. Get yours today!
---
Rick Cundiff
Content Director, Blogger
Rick Cundiff spent 15 years as a newspaper journalist before joining TJM Promos. He has been researching and writing about custom patches and other promotional products for more than 10 years. He believes in the Oxford comma, eradicating the word "utilize," and Santa Claus.