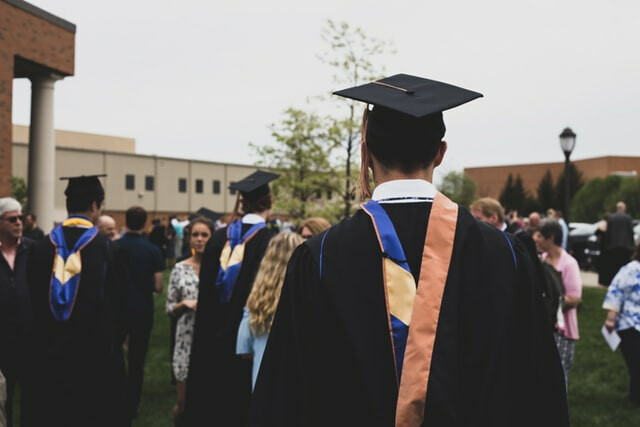 Nov 23, 2021
Custom College Patches For Sports Teams, Clubs & More
It's the middle of the school year for students in universities around the country. College is an exciting time, a time for learning, growing, and preparing for the future. Each...
Author: Jesse Daugherty
It's the middle of the school year for students in universities around the country. College is an exciting time, a time for learning, growing, and preparing for the future. Each year colleges create custom products that get students excited while also raising money for school programs. Custom items such as hats, socks, shirts, pins, and stickers are always popular, but custom patches have become especially widespread. They are used by students, sports teams, clubs, alumni, and even professors to show pride and affiliation.
Custom patches can be seen on clothing and accessories of all kinds. Creating custom patches may seem like a daunting task. They are embroidered works of art that showcase personality and style, but creating custom patches is easier than ever. Patches are completely customizable, and at Patches4Less.com, we understand the impact that custom patches will have. Whether you are creating patches for your university or looking for ways to help your organization raise money, we can help. Today we take a closer look at custom college patches and how you may use them this school year.
College patches often include a college or university logo, emblem, mascot, crest, and more, commonly decorated in the school's colors. These custom patches may be attached to uniforms, blazers, jackets, hats, and other apparel. Many colleges sell patches that feature the university's name or logo. However, custom patches can be produced to add personality and style while still representing the university. When you design a custom college patch, you may add personal details, including unique thread colors and the patch's size, color, and shape.
Custom college patches are intended to represent the college as a whole, but they can also be created for specific teams, groups, or clubs within the college. They are commonly constructed for sports teams, sororities, fraternities, incoming first-year students, and alumni. Patch designs and style vary greatly depending on the purpose of the patch.
Patches are great for sports team members and fans alike. They are sold as a personalized touch for uniforms and on apparel for fans at concession stands. Custom college patches help raise money for university teams while boosting morale and team spirit. They are popular among football teams, soccer teams, baseball teams, swim teams, track and field teams, hockey teams, and more. Custom sports patches feature symbols that relate to the team, such as mascots, school colors, season year, and other elements. Commemorative patches are created to celebrate the team's accomplishment or ranking, presented to the team, and handed out to students.
College patches are also adopted for sororities and fraternities. Nearly 750,000 undergraduate college students are part of a college fraternity or sorority each year. Custom patches are devised with the fraternity or sorority symbol, making it easy to identify members on campus and while networking. Custom Fraternity and sorority patches often adorn jackets, sweaters, or hats.
Patches are also a favorite of alumni, and they are used to encourage continued support. Custom patches are often sent to alumni as a gift for their donations and sold in university bookstores to raise funds for the university. Limited-edition vintage-style patches are great for alumni, offering fond memories of their years on campus.
Creating custom patches has never been easier. At Patches4Less.com, we have the experience needed to create the perfect patch for any occasion. Our graphic artists and designers will work with you throughout every step of the process to make sure you get the perfect patch for your particular needs. We are committed to top-quality patches, using high-quality materials and modern production processes that result in some of the best patches on the market. We make ordering easy too!
Are you ready to get started with your order? Call us toll-free at 866-847-2824 or email us with any of your questions. You can also fill out our no-obligation free quote form. Let us show you how easy ordering custom patches can be!