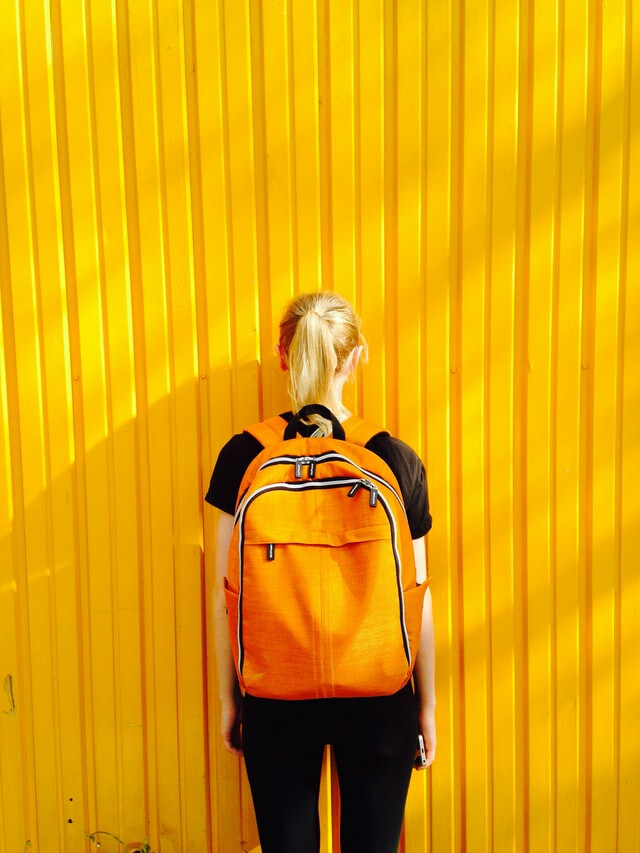 Custom Embroidered Patch Ideas For Bags & Backpacks
Believe it or not, Summer is over and kids are heading back to school. As students begin a new school year, one key element will be a part of every...
Believe it or not, Summer is over and kids are heading back to school. As students begin a new school year, one key element will be a part of every student's back to school routine; their backpack. More than just a place to carry everyday essentials, a backpack plays one of the biggest parts of any school year.
Whether you are using an old one or buying a new one, custom embroidered patches are a great way to make it your own. Patches let you personalize your backpack and show your classmates a piece of your personality. Today we take a closer look at some popular backpack patch ideas and how you can elevate any bag with eye-catching patches.
The best way to personalize your backpack is with a unique patch that displays your name. With an array of different color threads to choose from and font styles, you can create a custom patch that is bold and stylish, like you. Show off your first and last name, or a nickname. Custom patches are a perfect way to showcase your character while making your backpack unique and new.
Your backpack is a sound board for your personality. However, it can also be used to display your hobbies and interests. Patches can be created in any shape or size you can fathom. Design a patch that shows your passion for piano, basketball, art, fishing, fitness, or anything else you may be into. Your patch will show others your interests and you will be able to find folks who are interested in the same activities. Get creative and wear your personality on your backpack.
Patches are a great way to foster school spirit and team pride. Whether it's middle school, high school, or college, school pride runs deep. Display your school spirit with a custom mascot patch. Patches can be produced to include your school mascot and other important details. This Is a great addition for any bag or backpack, showing off your school pride for all to see on campus.
Flag patches are also another popular option for bags and backpacks. Flag patches can be used to display your patriotism and your heritage, or even places you have visited over the Summer. No matter what reason for your patriotism, flag patches are a great way to show your pride. We can create flag patches of all sorts, from the classic American flag patch, to flags from any other country around the world. Show your support with style!
Here at Patches4Less.com we have created patches of all sorts. From military patches to police officer patches, custom patches for sports teams and even patches for businesses and brands, we've seen it all. We know what it takes to create a well-designed patch and we stand behind everything we do. Our custom patches are great for uniforms, jackets, backpacks, and any other garment you can imagine. We supply top quality patches at unbeatable prices, with unrivaled customer service.
As we mentioned earlier, we stand behind everything we do with our 100% Customer Satisfaction Guarantee. If you find any patch you buy to be defective in workmanship or materials, just let us know. We will replace it at no extra cost to you. If you are looking for high-quality custom patches without the high cost, you've come to the right place. Our easy three-step order process makes it easy and effortless to get your custom patches fast.
Ready to get started with your order? Simply fill out our free quote form or email us. It's that easy!
---
Jesse Daugherty
Blogger
Hello, I'm Jesse Daugherty, a music enthusiast, sports aficionado, and an avid supporter of the arts. I'm a writer and content creator. For the past 5 years, I've shared my knowledge of custom patches and other promotional products, exploring their designs, meaning, and purpose.