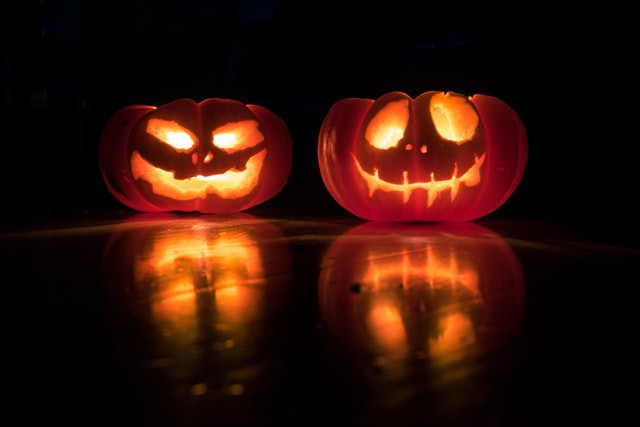 Custom Patches for Halloween
It's hard to fathom, but Halloween is right around the corner. Things may look a little different this year, but there is sure to be costumes, candy, and much more...
It's hard to fathom, but Halloween is right around the corner. Things may look a little different this year, but there is sure to be costumes, candy, and much more at the end of October. Costumes make Halloween special, and finding the perfect costume can be a bit of a task.
There is the costume itself and then the perfect accessories to complement it. At Patches4Less.com, we have the perfect custom patches to complete any Halloween costume!
When it comes to the perfect Halloween costume, it's all about the aesthetics. You want a costume that is realistic and eye-catching, and custom patches can certainly add to the appeal.
For anyone looking to dress up as a firefighter, add a custom firefighter patch to your costume. Every firefighter needs a custom insignia, and we know exactly what a real firefighter patch should look like. We've created custom patches for fire departments across the country. We'll be glad to create something unique, fun, and eye-catching for your Halloween costume.
Police costumes are also a popular choice for Halloween. Why not take it up a notch with a custom embroidered patch? Patches are essential to any police uniform. We are quite familiar with custom police patches, which means we can create a custom police patch that will have guests thinking you are a real officer of the law. We have created a wide range of police patches, and we can certainly create one for you!
Looking to live out your biker dreams for Halloween? Well, one of the most important things to a biker is their custom patch. At Patches4Less.com, we have created motorcycle club and riding club patches of all sorts. We know what it takes to create the perfect custom biker patch.

For those looking to show off their passion for soccer, adding a custom patch to your soccer player costume is sure to assist. Add something unique and colorful to your costume and become the soccer star you always wanted to be, if even it's only for the night. Custom patches will take your soccer uniform to a new level, on or off the pitch!
We can create custom Halloween patches of all shapes and sizes. From pumpkins to black cats, witches, and more, we have all of your custom Halloween patch needs covered. At Patches4Less.com, we have the experience and the team needed to create top-quality custom patches of any sort. No matter the shape or size, the concept, or design, we deliver quality products.
We strive for the best, and we only use top-quality materials and artwork. This, combined with our rigorous quality control, ensures that you get the best custom patches available anywhere, no matter your budget or the size of your order.
If you are ready to order some new custom Halloween patches, we've got you covered! Get a free quote on your order or email us with any questions. Let us show you how easy designing and creating custom patches can be!
---
Jesse Daugherty
Blogger
Hello, I'm Jesse Daugherty, a music enthusiast, sports aficionado, and an avid supporter of the arts. I'm a writer and content creator. For the past 5 years, I've shared my knowledge of custom patches and other promotional products, exploring their designs, meaning, and purpose.