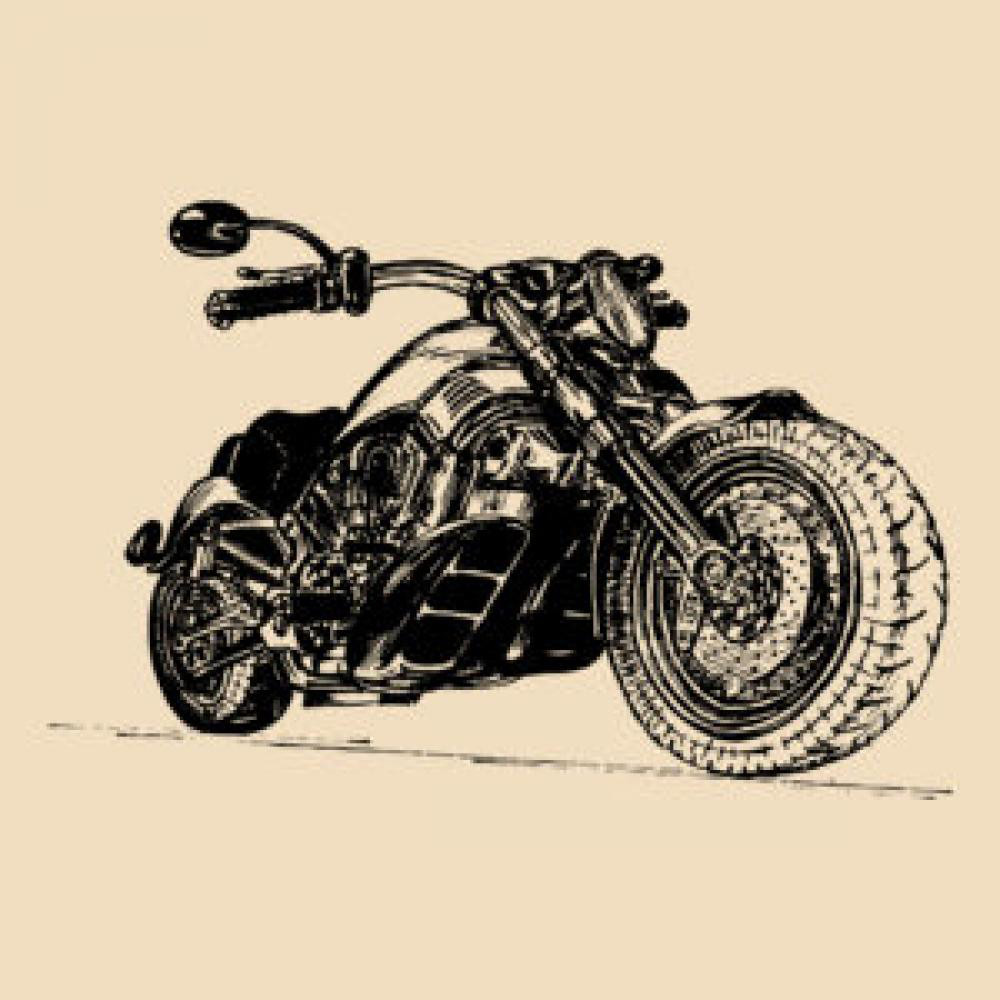 Custom Patches for Jackets – Know What (Not) to Wear
Custom patches for jackets are terrific. But if you plan to wear a motorcycle patch jacket, there are rules of etiquette that you need to follow. Colorful patches often adorn the back of riders' jackets, indicating membership in a club. Know the rules before you ride!
When it comes to custom patches for jackets, the first example that comes to mind for many people is motorcycle club patches. Colorful patches often adorn the back of riders' jackets, indicating membership in a club.
Those who are not members of a club might not be aware that there are specific rules for patches within those clubs. In some cases, even those who are not club members could face some unpleasant surprises for not following the rules.
The first key is to know the difference between a riding (or riders') club and a motorcycle club. Typically, a riding club is a loose organization of people who like to ride. It may be geared toward owners of certain bikes (Harley Owners' Group – HOG, for example.) Members might live in a specific area or belong to a specific profession, such as law enforcement.
Riding clubs generally have few, if any membership requirements, and are easy to join. You can purchase custom patches for jackets and be accepted immediately.
Motorcycle clubs, on the other hand, have more stringent requirements to join, and more responsibilities for the members. Patches are earned, not purchased, and can take a substantial commitment of time and energy to win. It can take years to reach full membership in some motorcycle clubs.
Motorcycle clubs most often wear the classic three-piece patches on the back of their jackets. The top panel or "rocker" shows the name of the club. The large centerpiece shows the club emblem or logo, and the bottom rocker shows the club's home territory. A small rectangle with "MC" in it might or might not be present as well.
Riding club patches normally have just the large center emblem and sometimes a top rocker. A bottom rocker is not recommended for riding clubs. Some motorcycle clubs are quite territorial, and a bottom rocker could lead to misunderstandings.
The most important rule for non-motorcycle club members to remember is never pretend to be something you're not. If you try to act like an actual member of a motorcycle club without being one, you're likely to pay the consequences. Better to be yourself and follow proper patch etiquette at all times. And never – ever – wear motorcycle club patches if you are not a full member of the club.
Beyond the back patches, custom patches for jackets are less restricted. If you want to wear a flag patch, name patch, political statement or even a funny patch, you're in good shape. You can put those just about anywhere on a jacket or vest.
It pays to get the best quality patches for your jackets. If you're riding, the patches will be subjected to heat, rain, wind and other factors that can wear them down. Look to a supplier such as Patches 4 Less to give you the highest quality materials you can buy for all your custom patches. With sturdy backing twill and top-quality embroidery thread, well-made patches can last as long as the jacket they're attached to. They also don't cost any more than you'd pay for lesser patches from another supplier.
When it comes to custom patches for jackets, just follow the basics. Get good quality patches, be aware of the meanings patches can have, and enjoy the ride!
---
Rick Cundiff
Content Director, Blogger
Rick Cundiff spent 15 years as a newspaper journalist before joining TJM Promos. He has been researching and writing about custom patches and other promotional products for more than 10 years. He believes in the Oxford comma, eradicating the word "utilize," and Santa Claus.