Custom Patches For Leather Garments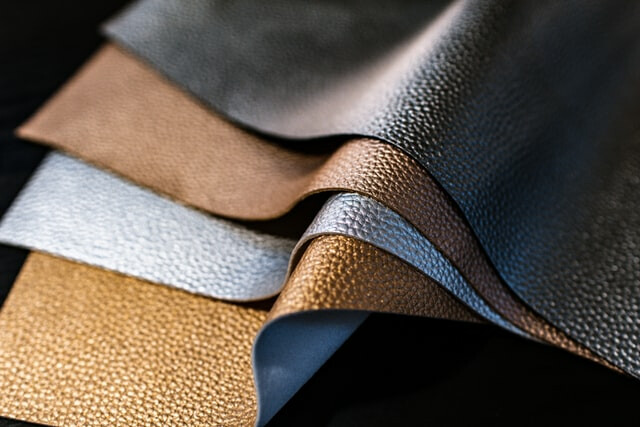 So you have a superb leather jacket, and you want to customize it with some awesome patches. Great! There is nothing more eye-catching than a leather jacket adorned with outstanding patches. It's a cool look. However, when it comes to adding patches to a leather jacket, there are a few things you need to know.
The most important thing to consider is how you want to attach your custom patch to your favorite leather jacket. Leather is unlike other fabrics and materials, and not all patches are a good fit for leather jackets.
Iron-On Patches and Leather Don't Mix
Iron-on patches are our most popular patch style, thanks to the ease of their application and their durability. One question we have received over the years is, "Can you iron on patches to leather?"
Short answer: NO! Here's why: Leather is a unique material made from animal skin and not fabric. It must be treated carefully. Heat can damage or warp leather, which means the combination of iron-on patches and leather garments is a really bad idea. At best, the patch will not stick to the garment. At worst, you'll damage or ruin your good leather jacket.
What About Faux Leather?
An important corollary is that this applies to faux leather and so-called "vegan leather" as well. Faux leather – a marketing name for vinyl, polyurethane or silicone -- is prone to melting under high heat. The adhesive on iron-on patches requires high heat to soften and attach to the garment. That's just as much a recipe for disaster as it is with real leather.
While sew-on patches are a bit more challenging to apply, they will last longer and won't damage your favorite leather garments in the process. Sewing a patch in place isn't terribly complicated. And if you aren't handy with needles and thread yourself, any local tailor shop can easily apply your patches.
It's easy to sew either embroidered or PVC patches onto a leather jacket. The classic embroidered patch style always looks good against a background of leather. It's a timeless look, perfect for any occasion.
The more modern PVC patches give you more opportunities to add detail to your design. And they won't fade with wear. These stylish patches can be made in just about any shape or size imaginable, giving you the freedom to express your personality and style. It's important to remember that you shouldn't try to iron PVC patches onto ANY garment, not just leather.
Sew-on custom patches are durable and reliable. They will stand up to the wear and tear of everyday life, adding a dose of style to your look, whether it's your favorite leather jacket, a hat, backpack, or any other accessory you can imagine.