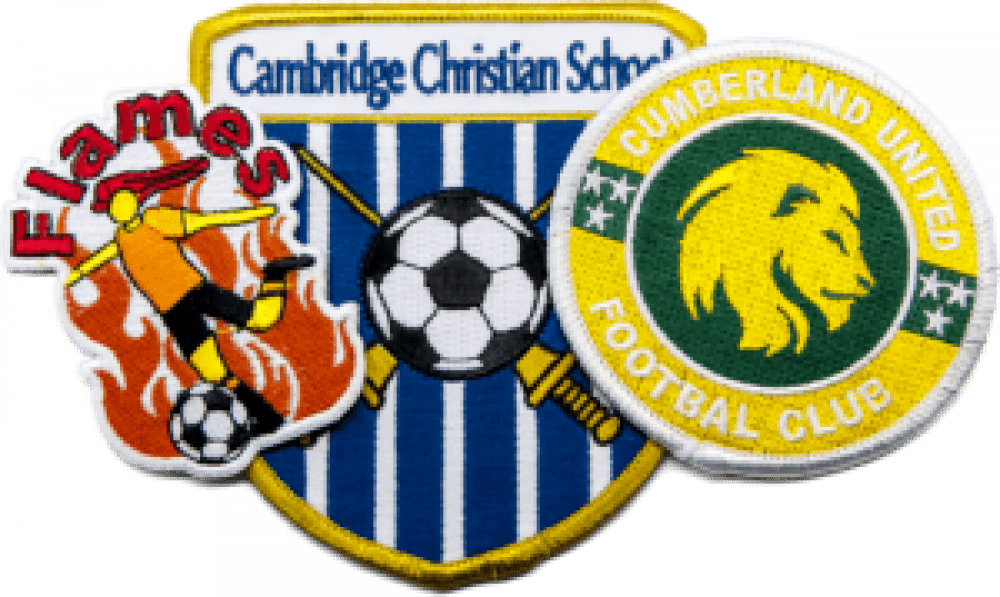 Custom Soccer Patches - Display Your Team Proudly
At Patches4Less.com, we believes that team leaders who want their athletes to perform optimally should consider custom soccer patches for their teams. Patches are great motivational tools and a reward for top performance.
Soccer Patches are What a Team-Building Coach Needs
Some might believe the best thing a coach can do is push players to the limit. There are examples of coaches who would rather bust the chops of every single player to get them to perform rather than gently encourage them.
Patches 4 Less believes that team leaders who want their athletes to perform optimally should consider gently encouraging and boosting team connectivity. One thing coaches can provide to players are soccer patches.
Why Consider Soccer Patches?
A simple soccer patch could mean a lot, and these team-inspired symbols can make members of a team feel closer.
Soccer patches are meant to symbolize everything that makes a team special. All the losses, wins, and sweat put into the team are immortalized in a patch, which is whyPatches 4 Less takes such care when preparing a patch.
Human beings connect emotion to objects easily, which explains people's ability to get emotional by simply seeing a flag from a particular country. Team members are going to attach meaning to the soccer patch that represents them. This is especially true if they are custom soccer patches, meaning that no other team is going to have the team's specific design.
Those who are considering custom soccer patches need to make sure they are purchased from a reputable company. There are several signs that inform buyers thatPatches 4 Less is the real deal. For example, the company offers a satisfaction guarantee.
This company will also replace patches if they come with defects or if the design is not exactly what was purchased.
Patches 4 Less encourages coaches to pay attention to these types of details because it helps make these patches special. Team members can see the attention to detail given to the patch and the quality. This will highlight how much a coach appreciates the team. This should help encourage them and make them feel even more a part of this sports organization.
Players that feel connected to each other often play better together and encourage each other. These patches are an effective tool to encourage friendship, which is very important. Granted,Patches 4 Less can only do so much in the team-building department.
There are many other tools that can be employed to ensure each team member feels a part of something larger. Still, these patches are definitely a good start, and they help spruce up a soccer uniform without spending too much money.
---
Rick Cundiff
Content Director, Blogger
Rick Cundiff spent 15 years as a newspaper journalist before joining TJM Promos. He has been researching and writing about custom patches and other promotional products for more than 10 years. He believes in the Oxford comma, eradicating the word "utilize," and Santa Claus.