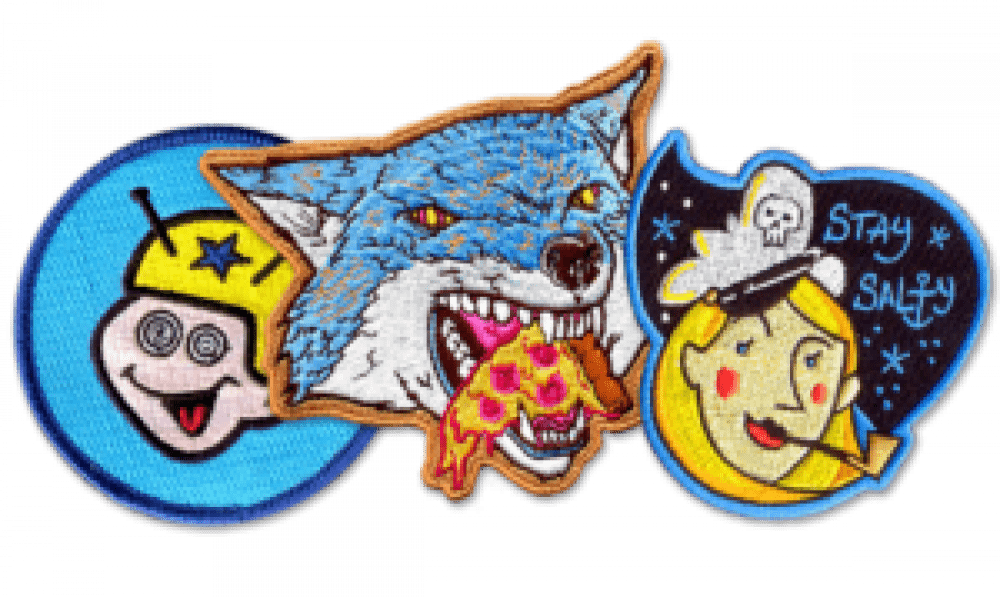 Different Uses for Funny Patches
There are as many different uses for funny patches as there are people who order them. For many, funny patches are a great way to brighten their day.
Custom embroidered patches are a popular form of self-expression today. They're used to identify staff members, show club or group membership, even express a political view. You can even get custom funny patches to make others smile.
There are as many different uses for funny patches as there are people who order them. For many, funny patches are a great way to brighten their day and that of others. A little dose of humor, even on a jacket, shirt or vest, is always a great way to start the day.
Even lighthearted patches tend to reveal a little bit of the wearer's outlook on life. For example, someone wearing a W.W.E.D. (What Would Elvis Do?) patch probably has at least a slight irreverent streak. A parent wearing a jacket patch that reads "We child-proofed the house, but they're still getting in!" has probably seen a few sleepless nights and frustrating days.
Lots of other funny patches are somewhat more pointed, often expressing the wearer's views on politics, gender or life in general. Some will find it funny; others will find it offensive. That diversity of opinion is what our great nation was built upon. It's freedom of expression via embroidery.
No matter what you want your funny patches to say, you can depend on Patches4Less to supply the best quality patches at the best prices. We've built a reputation as a one-stop, no problem patch provider!
You want patches that will last, and stand up to repeated wear. We use only the highest quality backing materials and embroidery thread to create our custom funny patches. We use state of the art automated embroidery machines to ensure consistent stitch quality and uniformity.
For patches that look great, count on our award-winning team of graphic artists. We can take your idea for a funny patch all the way from a doodle to a fully realized patch design. We never charge for design, artwork or revisions, so you can be sure your patches will look exactly the way you want them to.
When it comes to your patch design, we offer lots of options. Choose from a range of thread and backing colors (with up to 7 thread colors free per design). Select from standard patch shapes or think outside the rectangle with a custom shape. Pick an attachment method that's best for your lifestyle – we offer iron on, tape and Velcro™ options.
We love creating funny patches, but we are quite serious about one thing. We will not be undersold. If you find a better price than our quote on identical funny patches, let us know. We'll match or beat that price.
Best of all, you'll get our legendary customer service with every order. We treat our customers the way we want to be treated. We don't charge any hidden fees. We offer free shipping to any address in the continental U.S.A. We even stand behind every single patch we sell with our 100% Satisfaction Guarantee. If you ever find any patch you buy from us to be defective in either workmanship or materials, we'll replace it at no extra charge to you.
What are you waiting for? We're serious about giving you the best funny patches you've ever seen! Just fill out our no-obligation Free Quote form, or call us toll-free at 866-847-2824 and let's get started!
---
Rick Cundiff
Content Director, Blogger
Rick Cundiff spent 15 years as a newspaper journalist before joining TJM Promos. He has been researching and writing about custom patches and other promotional products for more than 10 years. He believes in the Oxford comma, eradicating the word "utilize," and Santa Claus.