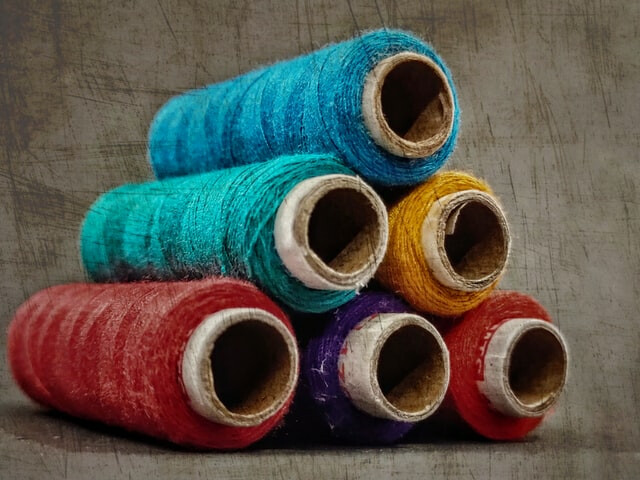 Feb 18, 2022
Easy & Effortless: How To Design A Creative Custom Patch
So you want to create an embroidered patch, huh? We get it, and we can help. Custom patches are fun, unique, and eye-catching. They can show that you are a...
Author: Jesse Daugherty
So you want to create an embroidered patch, huh? We get it, and we can help. Custom patches are fun, unique, and eye-catching. They can show that you are a group member, a fan of a particular band, or into specific hobbies and interests. Patches are familiar to most of us, thanks to military and sports uniforms. They are even used by businesses, brands, organizations for employees, staff, and marketing and promotional purposes. The idea of developing something from scratch can be a bit daunting, but designing patches is relatively easy. Today we help you understand the process of creating a patch. Let's dive right in!
There are a few things to know before you get started designing a custom patch. First up, the design of your patch and the elements you want to include. Patches should tell a story, supply information, or simply be eye-catching. Here are a few tips to think about when choosing your design. Go bold! Make your design and text as bold as possible. Small, fine, delicate text can be hard to recreate and read. If you are including text in your design, make it large and thick for a more legible and striking appearance. Use contrasting colors to make your patch stand out. Black and white is a classic contrasting color scheme that works well for patches. Red and blue, black and yellow, and neon pink and neon green are also outstanding options. You want your patch to stand out, and you have plenty of color options to make it happen. Choose a complementary color for your border. This will make your design stand out while framing your design and adding definition. Adding a border that uses a color from the central design will accent the patch as a whole and will also clean up any loose threads. Keep your design simple! Less is better when it comes to embroidered patches. If your design has a lot of detail, embroidered patches might not be your best bet. A simple design can have a significant impact. Also, remember, the larger the patch, the easier it is to bring out small, intricate details.
Next, let's learn a bit about embroidery percentage. For most people, embroidery percentage is a new concept. Essentially it refers to the amount of your patch that is covered with thread. Patches with less than 100% embroidery coverage will have some of the twill backing visible and integrated into the design. Of course, your design will determine the required embroidery percentage for your particular patch. Detailed and intricate designs, the higher percentage of embroidery is required. Simple patches like name patches typically only require 50% coverage of the twill. Larger, more detailed patches need 75% coverage, while really intricate, complex designs will cover 100% of the backing with thread. As we mentioned, your design will determine the embroidery percentage, but we can assist too.
Once you have chosen a design and the correct embroidery percentage, it's crucial to consider your border options. For embroidered patches, there are two borders to choose from. A merrowed border and hot-cut borders. Merrowed borders wrap around the outside of the patch and are raised slightly. This is a classic, traditional border that works well with standard shapes such as circles, ovals, squares, and rectangles. Hot-cut borders are flat, and they do not stand out much from the garment they are attached to. These borders are better suited for custom-shaped patches, though they can also be used on standard-shaped patches.
After you have selected the border you want, the next option is how you will attach your patches. Sew-on and iron-on patches are the most common, though hook and loop backings and tape backings are great options too. Consider what type of fabric and garment you are applying your patches to before choosing your backing option. Hook and loop patches allow you to remove patches and reapply them to different articles of clothing. Sew-on and iron-on patches are permanent and reliable for everyday use. Of course, if you are on the fence about which option is the best, we can help.
Here at Patches4Less.com, we know all about patches. Custom patches add a personal touch to shirts, jackets, bags, backpacks, and other accessories. A patch is an easy way to customize a garment, and we can help you construct the perfect patch for your needs. At Patches4Less.com, we have nearly twenty years of background creating embroidered patches. We use top-quality materials and artwork which is combined with outstanding quality control, resulting in some of the best patches available on the market. Whether you have ordered custom patches before or not, we are here to help. Our team of talented artists and designers will work with you through every step of the process to ensure you get the best patch for your needs. We offer dozens of customization options such as patch sizes, thread colors, patch backings, and more.
Check out our designing page to get extra tips about designing custom patches. To find out more about what we do or to get started with an order, call us toll-free at 866-847-2824 or email us. It's that easy!