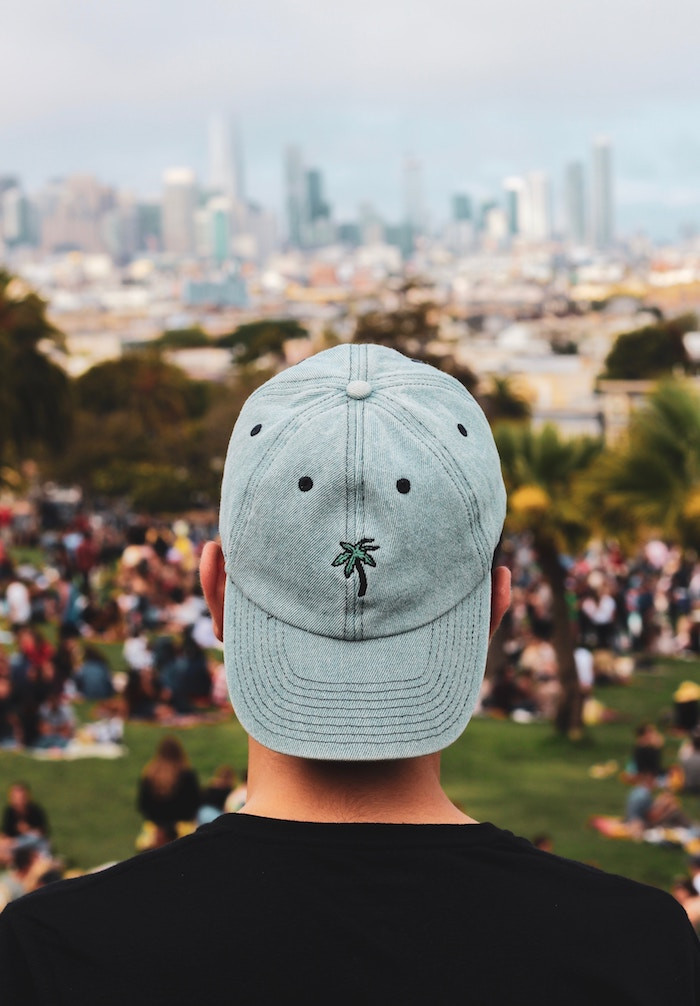 Elevate Your Headwear With Custom Hat Patches
Are you concerned about that brilliant idea slipping through a hole in your hat? Well, don't fret, we have you covered with custom hat patches. Yes, with custom patches from...
Are you concerned about that brilliant idea slipping through a hole in your hat? Well, don't fret, we have you covered with custom hat patches.
Yes, with custom patches from Patches4Less no longer will you need to worry about that outstanding idea slipping from that hole in your hat. We can patch that hole with a creative, eye-catching patch!
Ok, fine, that wasn't really the intent of hat patches; however, we can help promote your brilliant idea with a custom patch. We can celebrate the fun of custom hat patches as both a creative and brand enhancement medium.
Hats are something that we take for granted. They are anywhere and everywhere these days, especially the snapback hats you see at ball games, farms, convenience stores and just about everywhere else. Caps serve a purpose, keeping the wearer's face shaded from the sun while also adding a dose of style to casual wear.
Patches have long been a part of hats and caps, initially as a team or brand promotion item. The role continues today with everything from team logos, farm equipment, and trucks. However, in recent years hats and caps have become a miniature billboard for sayings and slogans, political affiliations, or just a way to share a thought.
Custom hat patches are a great way to express yourself! No matter if you want the world to know your political views align with "Make America Great Again," or "I'm With Her," or anywhere in between. It's easy to showcase your loyalty to your preferred side on a patch.
On a lighter note, its never been easier to share a joke with custom patches. From simple words, phrases, and images, a reputable patch company can provide you with great looking patches that make your point look fun and witty.
The secret is modern machinery and materials. Today's embroidery machines are high-speed, computer-controlled devices that are capable of turn out patches amazingly fast. This also results in precise consistency and quality control. Likewise, top-quality embroidery threads and sturdy twill backing ensure that your patches will stand up to rough wear and look great for many years to come.
In years past, custom embroidery was slow and expensive. Made by hand, each stitch was painstakingly done with a single needle and thread. Modern embroidery equipment can crank out multiple patches in less time than it takes to thread a needle by hand. This elevates quality, as noted above, that also reduces the cost to produce.
It's possible to get a great looking custom patch at unbelievably low prices. Virtually any reputable provider of custom patches can supply all your hat patch needs.
However, it's essential to look for the one that offers extra value as well. Here at Patches 4 Less, we never charge a setup, artwork, or revision fee, and we give you up to seven thread colors free.
We will even ship your patches free via FedEx Air to any address in the continental U.S.A. We're excited and looking forward to serving all your needs for custom hat patches!
---
Jesse Daugherty
Blogger
Hello, I'm Jesse Daugherty, a music enthusiast, sports aficionado, and an avid supporter of the arts. I'm a writer and content creator. For the past 5 years, I've shared my knowledge of custom patches and other promotional products, exploring their designs, meaning, and purpose.