Everything You Need To Know About Embroidery Thread Colors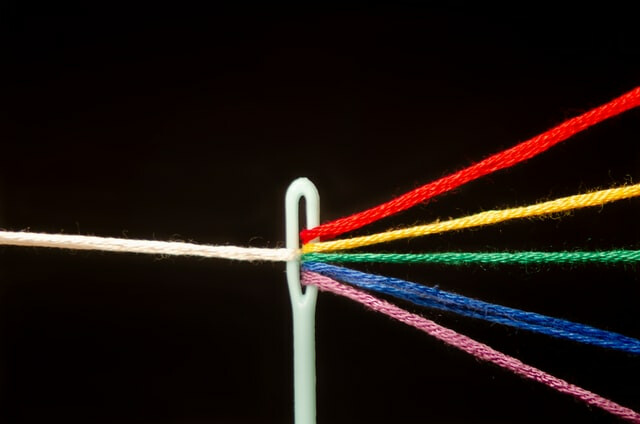 Custom embroidered patches are miniature works of art. The color, detail, intricate imagery, and information is what sets them apart. The best part about customizing your own patches is that you have complete control over the design. From the information and details to the imagery and colors, you have full control over what your patch looks like.
When it comes to designing patches, the choice of color and what colors to use can dramatically impact your design. Here at Patches4Less.com, we offer a full range of different color options to mix and match, as well as a bevy of twill colors that act as the base for your design. However, we will touch more on that below.
We have produced patches with different color combinations through the years, making camouflage pattern military patches, sports patches with bold colors, and other patches with complex patterns and unique embroidered artwork. The options are limitless for vibrant artwork, but it helps to know all of your options for color before you design your own patch. Let's go over some basics for choosing thread colors and help you create a novel design. Every patch we help design comes with up to seven complementary thread colors and one free twill color. The thread colors you choose will end up being embroidered into the twill backing. If your patch design has less than 100% thread coverage, it's crucial to pick a twill color that compliments the artwork.
Choosing a complimentary twill color is a great way to give your patch a clean look and feel. For patches with 100% thread coverage, none of the twill will be visible, so there is no need to choose a color. If you decide to include more than the seven complementary thread colors, that's no problem. Additional thread colors can be added to any patch; however, there will be a counted chart to the price of your patch for each color after the first seven.
Remember, the size of your patches will play a significant role in how many colors you can fit into the design. A small patch only has so much area to work with. Adding too many colors to a small space will make the design hard to read and make out. Sometimes less is more!
Now that we have colored the basics let's examine the different types of colored thread available. We have a vast selection of thread colors for you to choose from. Regardless of what kind of artwork you have in mind, we have the colors to help bring your design to life. Your color choices should be on brand and unique, as they will be the first thing people notice upon seeing your patch.
If you are looking to stand out a little more, opt for metallic or neon threads. Metallic threads add a shimmering aesthetic to any patch, providing something striking and eye-catching. Neon threads add a vibrant touch that is great for accents and details. Think outside of the box and design something that will be remembered. We do recommend using the standard colors offered to ensure that your order is processed without delay.
At Patches4Less.com, we take pride in our products, and we are committed to delivering top-quality patches that represent your business, brand, or organization. With over fifteen years of experience and a talented staff of artists and designers, we know what works and what doesn't. We also understand the benefits that custom patches provide and the impact they can have on any business.
If you are interested in learning more about patches, give us a toll-free call at 866-847-2824 or email us. If you are ready to get started with an order, simply fill out our free quote form, and we will get back to you quickly! It's that easy!