Five New Ways to Use Funny Patches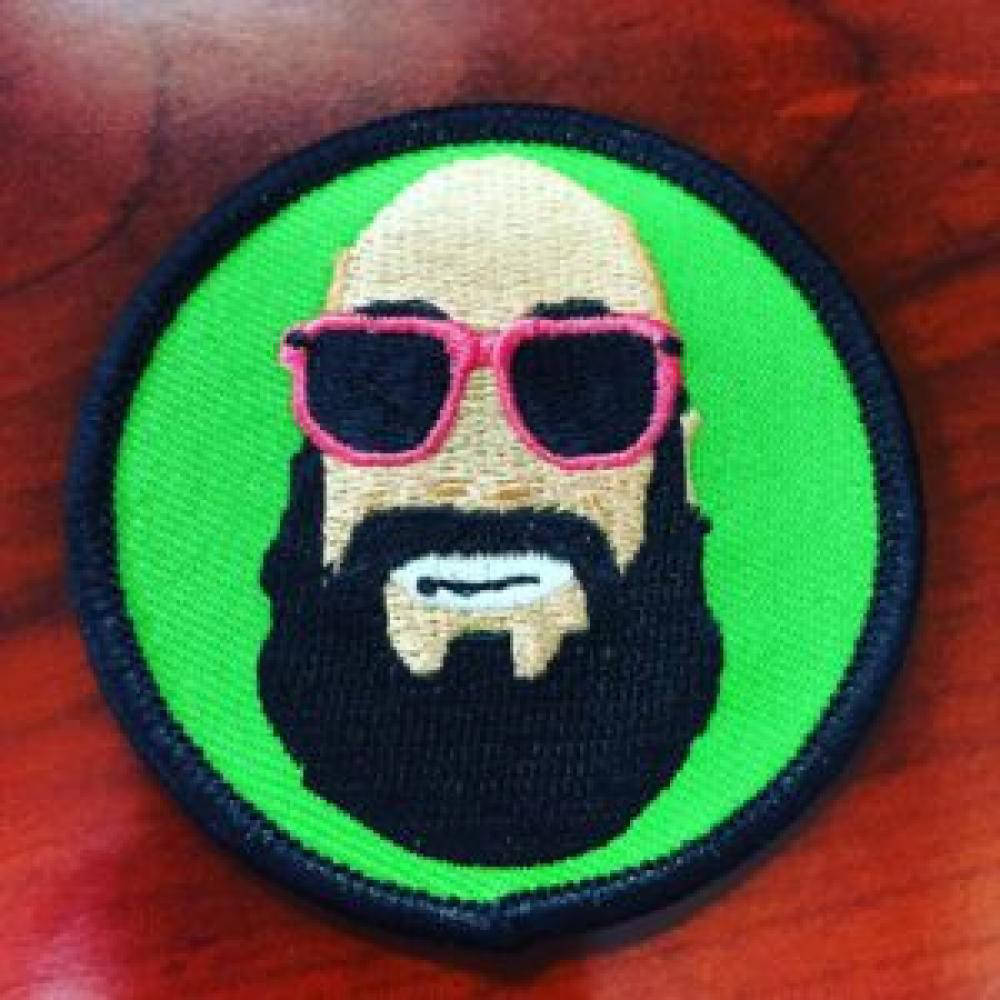 Funny patches are great for just about any situation – riding a bike, going to the dentist, or attending a funeral. Okay, maybe not the last one (depending on the funeral), but for just about every other situation, a creative or humorous patch can be great. We thought of some other ways to use funny patches on a daily basis. Let's take a look:
Flying discs – Yeah, we're trying to avoid using that other word for trademark reasons, but you know what we mean. There's even the sport of Ultimate, popular on college campuses around the nation. Using patches instead of the standard plastic discs probably wouldn't be a good idea, but hey…you'll never know until you try, right? We imagine throwing patches around would look a little ridiculous, and they probably won't fly far, but it's still worth a shot. Don't let your dreams be dreams.
Dating profiles – Instead of saying all of the standard stuff in your profile, why not say what you have to say with funny patches instead? No one's going to be impressed seeing the millionth "I enjoy long walks on the beach." However, show up with a patch that ironically shows off your love of pizza and vinyl records and you are in, baby. Everyone knows the ladies love a creative patch.
Prop comedy – Don't let Carrot Top be the only prop comedian out there. Use your new patches in creative ways on stage during your routine. Everyone knows Carrot Top is a paragon of comedy, so it's obvious why you'd want to follow in his footsteps. And hey, maybe you can kill two birds with one stone and use your funny patches as flying discs as well. See? Already relevant.
Coasters – Keep your furniture safe AND make people laugh at the same time! Bonus points if you include some sort of cheesy slogan like "I'm just coastin' along." Honestly, patches do make pretty good coasters though, we have a bunch we use around the office.
Patches – Here's a novel idea, use your new funny patches as actual, you know, patches. That's what they were originally used for, and yet nowadays, no one even uses them for that reason. Heck, clothing lines sell $400+ jeans that already have holes in them, so there's a lucrative market for actual clothing patches now. What are you waiting for?
And there you go, five brand new and unique ways you can use your patches. Take our word for it, this is solid advice.* We've seen all sorts of patch designs show up in our inbox, funny or otherwise. Funny patches are always some of the most fun to work on, so if you have a creative or unique idea that's better than what's listed here (which shouldn't be difficult) send it on over! *Under no circumstance should you ever follow any of the advice listed here. (But if you do, please film it and send it our way.)