Five Unique Ways To Use Custom Patches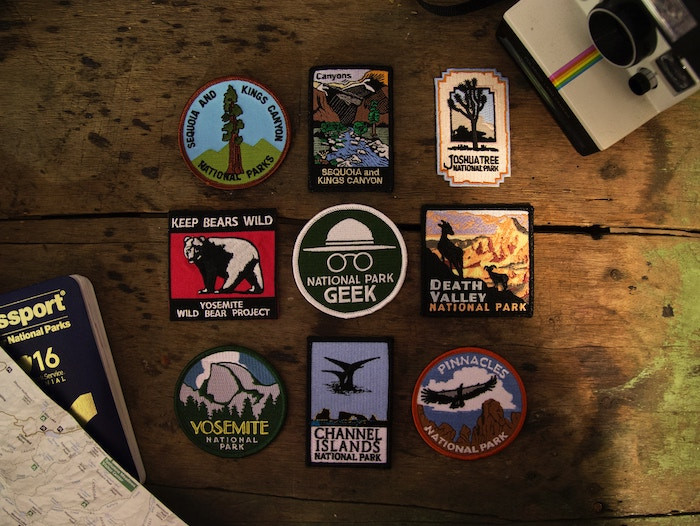 Custom patches are an exceptional style item that can be added to jerseys, jackets, aprons, and more. Custom patches can be made in any style you choose, and they come with an array of color options. Not only eye-catching in terms of style, but custom made patches can also be used for rewards, affiliations, and even as memorials. Today we take a look at five unique ways to use custom made patches to your advantage.
Band Merchandise
We've all been to a concert where merchandise for our favorite bands and groups are being sold. Custom made patches can be found on some of this merch, adding a personal and detailed touch that isn't typically seen on retail designs. These patches can feature everything from the band's name and insignia, to tour dates, tour stops, and more. This is an excellent way for the group to stand out among the rest, offering fans something unique and exclusive in the process.
Memorials
Custom made patches have always been a popular way to memorialize important events. This is especially true when it comes to combat veterans and motorcycle clubs. However, memorial patches can also be customized to mark any particular moment in your life. These can include commemorative patches for special events, concerts, sporting events, and more. Custom patches are perfect for celebrating any occasion, and an even better way to remember them.
Club/Organization Affiliation
Businesses, clubs, organizations, and companies use patches to symbolize affiliations. These patches are generally clean and straightforward, though they can be customized to fit with any club or organization. Popular designs are those crafted for our armed services, as well as those for police and fire rescue. However, many businesses are thinking outside of the box and using custom made patches as rewards for their employees. There is no limit when it comes to custom patches!
Art Pieces
Custom made patches can be more than a stylish addition. They can also be small yet stunning pieces of art. With an array of colors and a bevy of creative freedom, custom made patches can become something much more than an accessory for your jacket. Be bold and do something different. You can submit your own ideas or provide a simple starting point, and we can craft something exceptional.
Apparel Branding
Last, but certainly not least, branding! Patches are a prime way to showcase branding on apparel. While it's not the newest concept, it's a tried and true method that still holds rank these days. Custom made patches can be seen on some of the biggest apparel brands across the globe, offering unique attention to detail and exclusive allure.
As we stated above, there are no limits when it comes to custom patches. Here at Patches4Less, our team of graphic designers and artists will work with you every step of the way, creating something special and eye-catching for anything you have in mind. Let us show you how easy ordering custom made patches can be. Get a free quote or give us an email and let us design something special for you!