For The Team -- Custom Soccer Patches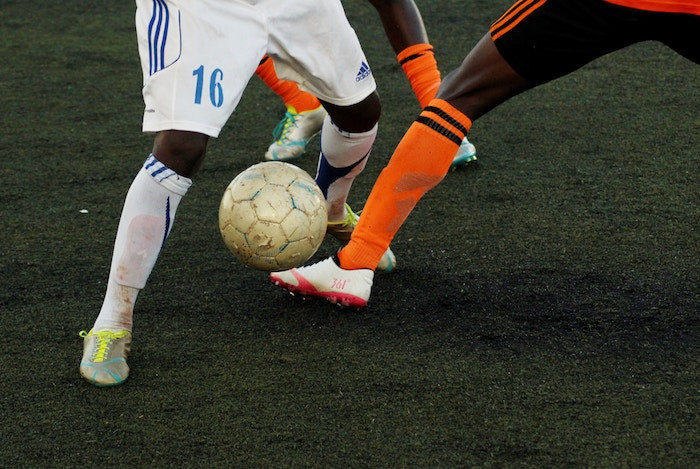 Soccer Patches Are Great For Team Building
Some might believe that the best thing a coach can do is push players to their absolute best. There are examples of coaches who would rather bust the chops of every single player to get them to perform rather than encouraging them.
Patches 4 Less believes that team leaders who want their athletes to perform at the highest levels should consider promoting and boosting team connectivity. One thing coaches can provide to players are soccer patches.
Why Consider Soccer Patches?
A simple soccer patch can mean a lot, and these inspired symbols can make members of a team feel closer. Soccer patches are meant to symbolize everything that makes a team special. All the losses, the wins, and the sweat put into the team are immortalized in a patch, which is why Patches 4 Less takes such care when preparing a patch.
Human beings connect emotion to objects easily. This explains people's ability to get emotional by merely seeing a flag from a particular country. Team members are going to attach meaning to the soccer patch that represents them. This is especially true if they are custom soccer patches, since no other team is going to have that specific design.
For those considering custom soccer patches, make sure you are dealing with a reputable company. There are many signs that inform buyers that Patches 4 Less is the right choice. For example, we offer a satisfaction guarantee. We will replace patches if they are defective in either workmanship or materials. At Patches 4 Less, we encourage coaches to pay attention to these types of details because it helps make the patches special.
Team members can see the attention to detail in each patch, and the quality. That shows exactly how much the coach appreciates the team. It also helps encourage them and makes them feel even more a part of this organization. Players who feel more connected to each other play better together, even encouraging each other. Custom patches are an effective tool to encourage friendship.
Patches 4 Less can help in the team-building department. There are other tools coaches can employ to ensure each team member feels a part of something larger.
Custom soccer patches are a great place to start, and they help elevate the soccer uniform without spending too much money.