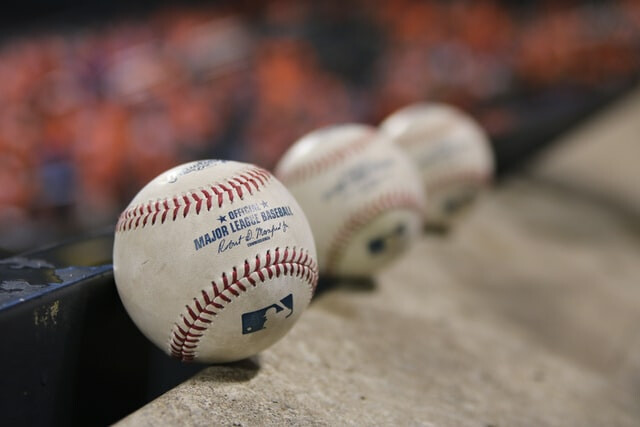 Dec 15, 2021
Foster Team Spirit With Custom Sports Patches 
Custom embroidered patches can be seen everywhere. They adorn employee uniforms, fashionable garments, bags, backpacks, hats, and more. With an array of functions, patches can be used as a decoration...
Author: Jesse Daugherty
Custom embroidered patches can be seen everywhere. They adorn employee uniforms, fashionable garments, bags, backpacks, hats, and more. With an array of functions, patches can be used as a decoration for your favorite clothes or as a way to showcase your passions and hobbies. Businesses and brands also use patches as marketing tools and identification. However, one reason many of us are familiar with custom patches is thanks to the world of sports.
Nearly every major professional sport in the world features patches as part of the official uniform. From the NBA to the NFL, NHL, MLB, and more, these patches are used as advertising, title, and a way to build team spirit. Sports patches include details related to the team, including the team's name, the city from which they hail, or even a team mascot. Sports patches feature various designs and are often some of the most colorful and eye-catching. Sports patches build a unique image for the team, offering a functional but fashionable design.
Football patches can be seen from pee-wee leagues all the way to the NFL. Professional and college teams feature several patches on their uniforms, including numbers, names, and other related details. Every player in the NFL wears a patch that features the organization's logo and patches that indicate the team's home city. Number patches are seen on the front and back of jerseys and the shoulders. Team captain's don a special "C" patch that shows their status as team leaders. They may include special patches with a theme such as camouflage for a military appreciation game or pink for breast cancer awareness during certain months. Baseball patches are among the most popular.
Like other sports, baseball patches are an essential part of the uniform for nearly every league. However, professional baseball players wear the most patches of any sport. Baseball patches are included not only on the uniforms but also on players' hats. There are many different patches in Major League Baseball, such as name patches, number patches, and logo patches worn on the front of players' jerseys. Some teams even adorn their uniforms with special tribute patches, including those representing police and fire rescue organizations. Other teams will wear military-inspired patches or patches with a famous player's number as well, as a way to pay respect. Hockey patches are also outstanding and unique.
Hockey team uniforms typically feature large team logo patches on the front chest area. NHL uniforms will also feature smaller patches of the same logo or the team mascot on the shoulder. Like the other patches we spoke about above, hockey jerseys also feature number patches to identify players. Special patches will be created for teams in the playoffs, boasting a Stanley Cup or the official playoff logo.
Basketball patches are popular in all leagues, from high school teams to the NBA. NBA uniforms feature several different patches that include a player's name and number on the back of the jersey. NBA jerseys also feature a small patch with the NBA logo. Like other sports, a special patch is commonly created during the playoffs. These patches include details such as that year's playoff logo or a special gold patch on the top back of the jersey.
Sports patches are a key part of the game, no matter the sport or the league. When your team is ready for a big game and needs custom patches, we can help. At Patches4Less.com, we can produce embroidered, and iron-on patches developed specifically for your squad. Whether part of the uniform or a way for fans to show their support, sports patches are a great way to foster team spirit.
We have been crafting embroidered patches of all sorts for over fifteen years, and we understand the benefits of a well-designed patch. Our top-quality material and artwork are combined with exceptional quality control, ensuring your patches will be the best available. We use top-quality backing twill and embroidery thread paired with state-of-the-art production equipment. We are dedicated to your satisfaction, and we offer unrivaled customer service. At Patches4Less.com, we stand behind everything we sell with our 100% quality guarantee. Should you find a defect in the materials or workmanship, we will replace it at no extra charge.
Find out more about our patches and call us toll-free at 866-847-2824, email us, or fill out our free quote form and we'll send you a free digital proof of your patch. Let us show you how great your team will look with great custom sports patches.