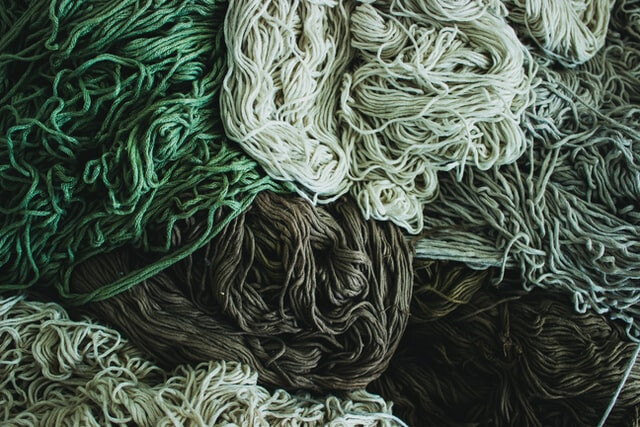 Dec 29, 2021
Get Creative! Design Custom Patches in Any Shape
Custom patches are seen everywhere. However, many of us are familiar with them, thanks to their placement on work uniforms and military uniforms. Typically, those patches are similar in shape...
Author: Jesse Daugherty
Custom patches are seen everywhere. However, many of us are familiar with them, thanks to their placement on work uniforms and military uniforms. Typically, those patches are similar in shape, seen in round, square, shield, or diamond shapes. But did you know that embroidered patches can be created in virtually any shape imaginable? It's true! Sure, many patches for official use are created in simple and standard shapes, but you can be as creative as you want to be.
At Patches4Less.com, we have produced patches of all sorts, from uniform patches to morale patches and everything in between. We've seen the popularity of custom-shaped patches grow and these days, we produce more distinctly shaped patches than we do geometrically shaped. Let's examine a few different patch shapes and their appeal, shall we?
Patches are designed to be seen. You want your patch to be noticed and garner attention and a bold shape can certainly do the trick. While the text provides information, sometimes the shape of your patch can say a lot more. Even small patches can stand out if the shape is eye-catching. Animal shapes are an ideal option for standing out. When you notice a patch shaped like a tiger or a gorilla, it's undeniable what you are seeing. These patches could raise awareness about protected species or be a sports team mascot. Whatever it is, it becomes immediately recognizable and stands out among other designs. These special shapes are a great conversation starter.
Custom patches can also raise awareness for special causes, just the same. A pink ribbon patch is a great way to bring attention to breast cancer research and awareness. The ribbon is a symbol for the cause, and its shape is recognizable and striking. These patches convey a message with ease and can do so with nothing more than their shape. However, not all patches are looking to make an immediate statement.
Sometimes you may want to rely on more text to help drive home a message. Or, maybe you're looking for a shape that means something only to those receiving the patches. These are common for patches that showcase hobbies and interests such as music, movies, and even comics. Guitar-shaped patches or those shaped like notable characters from TV and movies are sure to stand out, especially to fans. Adding text on top of those shapes is fun and communicates the purpose of the patch as a whole. These patches are also great for communities of like-minded people.
Custom patches can also be created to resemble company logos. Logo patches are great for uniforms, but they can also be used for apparel and accessories, expanding merchandise collections, and adding an additional revenue stream. Creating embroidered patches for a select group of people who understand the meaning is one of the unique aspects of ordering patches. Sports clubs, motorcycle clubs, and other entities use patches to identify members and welcome new members to the club: the more striking the shape, the more outstanding the design. At Patches4Less.com, we have created patches of all shapes and sizes. The most uniquely shaped patches have become some of our favorite designs.
Of course, there is much more to a patch than just the shape. You can customize every aspect of your patch, including the imagery and text, thread color, backing options including sew-on backing, iron-on, button loops or Velcro, and even the border of your design. If you want to stand out, even more, choose metallic thread for a flashy look or add additional thread colors. We include up to seven thread colors, free of charge, but we can add more for an additional cost.
No matter the style, shape, or size, we can create a patch that you will wear with pride. To find out more information about our custom patches or the design process, just give us a call toll-free at 866-847-2824 or email us. If you are ready to get started with your order of custom patches, you can fill out our no-obligation free quote form. Ordering embroidered patches has never been easier!