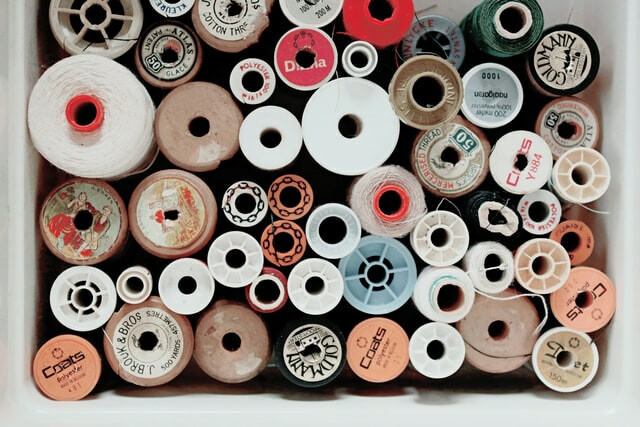 Aug 3, 2021
Get Creative! New Ways To Use Custom Patches
At Patches4Less.com, we are a one-stop-shop for all of your embroidered patch needs. We have created custom patches for military units, motorcycle clubs, special events, and sports teams...
Author: Jesse Daugherty
At Patches4Less.com, we are a one-stop-shop for all of your embroidered patch needs. We have created custom patches for military units, motorcycle clubs, special events, and sports teams through the years. We have seen patches of all sorts, from uniform patches for sports teams to name patches for employees.
With over fifteen years of experience, we know patches; it's all we do! We have picked up a few things through the years, including what works and what does in terms of designs. We have also experienced some unique uses for patches that many might not expect.
Custom patches are a great way to accessorize any garment. They are great for jerseys, jackets, aprons, and more. Custom embroidered patches are so appealing because they can be made in any style you choose and with an array of colors. Not only do custom patches add to your sense of style, but they can also be used as rewards, affiliations, and memorials. Today we take a look at a handful of creative ways to use custom patches.
The most common use for custom patches is as a way to showcase affiliation to a group or club. Businesses, clubs, organizations, and companies use patches to identify members. Typically simple and straightforward, these patches are customized to fit with a particular club or organization. The military and police use custom patches and fire departments to indicate rank and units. However, many are thinking differently and using custom-made patches as a way to reward their employees. Get creative.
Custom patches have an endless number of uses and functions. As we mentioned earlier, patches are also great memorials. Custom-made patches have always been a popular way to commemorate important events. This is especially true for combat veterans and motorcycle clubs. Memorial patches can be customized to mark any particular moment in one's life, including special dates, anniversaries, or even locations they have visited. We've seen patches for special events such as concerts, car shows, sporting events, and many more.
Custom patches can be used to celebrate any occasion and a great way to remember them in the future. Have you considered using custom patches as merchandise? Businesses and brands are getting more creative with new products, and custom patches are a great addition to any collection. We've all been to a concert and seen the merch table for our favorite bands. Custom-made patches are ideal for fans, offering something different that isn't seen on retail designs. These patches can include the band's name and logo and tour dates, locations, and other information. Custom patches are a good way for a group to stand out amongst the others, providing fans something exclusive and eye-catching.
Custom patches are much more than just a style accessory or a marketing item. They can also be art. Small, stunning, colorful, and unique, custom patches are creative and often collected, just like art. These unique details are a display of creative freedom, which is why these patches have become more than an accessory for our favorite garments. For artists themselves, custom patches can be a unique way to spread their talents. Be bold and do something outstanding. You can submit your own ideas or provide samples as a starting point. We will then turn those ideas into exceptional-looking custom patches.
Last but not least, patches are an ideal way to add branding to any apparel. This can be seen in an array of fashion and style selections across the globe. Using patches as branding is a tried and true method that is still popular today. Custom patches can be seen on some of the biggest labels and brands around the world, providing attention to detail and a certain allure.
Here at Patches4Less.com, we take pride in what we do. We supply top-quality patches at unbeatable prices and with unrivaled customer service. You can rest assured that you are getting a high-quality look without the high cost, along with the flexibility of adding your customized design to any article of clothing. Patches4Less.com is your best source for embroidered patches. We offer hundreds of different styles, colors, and attachments. We know you will find exactly what you are looking for. Are you ready to get started with your order? We make it simple. Just fill out our free quote form or email us. Let us show you how easy designing and ordering custom patches can be.