Getting Familiar With Embroidery Thread Colors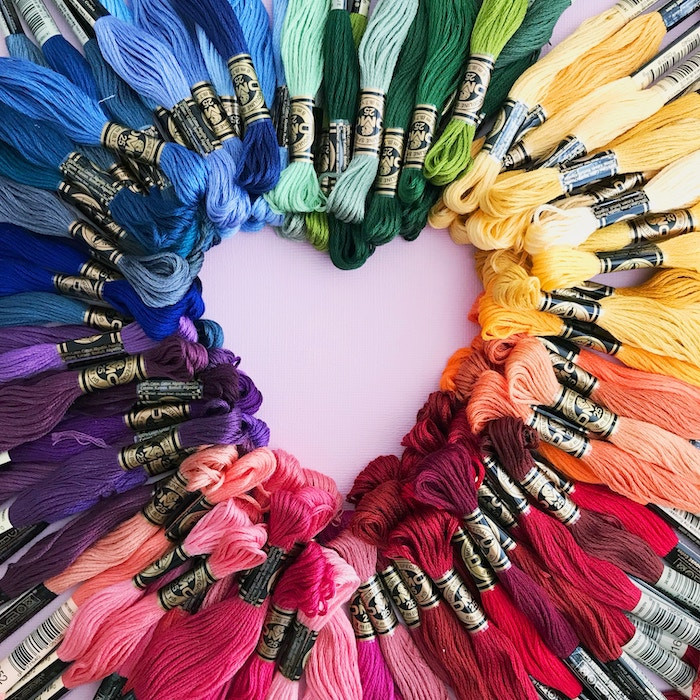 When it comes to custom embroidered patches, the options are endless. Here at Patches4Less.com, we offer an array of options for crafting outstanding custom patches for your needs.
Today we take a closer look at embroidery thread colors and choosing the right combination for your patches. Below you will find the basics of choosing thread colors, helping you be prepared with everything you need to make a lasting impression.
The Basics!
Every custom patch designed at Patches4Less comes with up to seven free thread colors. The thread colors you choose will be embroidered into a mesh base to form your design. If the embroidery doesn't cover up all of the mesh, it's important to have a mesh color that compliments the artwork.
Choosing a complimentary mesh color for an embroidered patch with less than 100% thread coverage is a great way to give your patch a seamless look and feel. For patches with 100% thread coverage, none of the mesh will be visible, which means there is no need to choose a mesh color. If you want to include more than the seven free thread colors on your embroidered design, that's fine.
However, there will be a charge added to the price of your patches for each additional color after the first seven. The size of your patches will also play a role in how many colors can fit into the design as well. A small patch only has so much space, which means adding too many colors could make the design hard to make out.
Different Types of Embroidery Thread Colors!
As we mentioned earlier, we offer an array of thread colors when designing embroidered patches. If you are looking to add some more style and individuality to your design, we also offer metallic and neon threads.
Neon thread is perfect for anyone that wants to make their patch design a little brighter. Pink and yellow neon thread colors are great for making an impact.
The metallic gold and silver threads provide a vibrant effect similar to neon colors. The gold and silver metallic colors shimmer under the light, resembling metal shavings embedded in the design. Using unique and bold thread colors will only take your patch design to the next level!
Now that you have a better understanding of thread colors, you are about ready to start ordering your custom patches. Here at Patches4Less, we offer exceptional quality and stunning designs.
Our team of graphic artists will assist you in every step of the way, helping you to create the perfect custom embroidered patches for your needs.
Let us show you how easy ordering custom patches can be. Get a free quote on your design or e-mail us at sales@patches4less.com and let us create something special for you!